Start Your Business On Flipkart, Amazon & Snapdeal
Choose the Right Plan to Start your Amazon Business
Dashboard Access
---
Additional Tools
---
Keyword research
---
Training Videos
---
Hand picked Products
---
Product Research Tool
---
Chrome Extension
---
Product Tracking
---
Mentorship
---
Call Support
Tool only


₹ 4999/-
3 Months
---
3 Months
---
3 Months
---

---
40 / Month
---
3 Months
---
3 Months
---
40
---

---

Rocket


₹ 6999/-
1 Year
---
1 Year
---
1 Year
---
1 Year
---
40 / Month
---
2 Months
---
2 Months
---
40
---
2 Months
---

Takeoff


₹ 9999/-
1 Year
---
1 Year
---
1 Year
---
1 Year
---
40 / Month
---
4 Months
---
4 Months
---
40
---
4 Months
---

Blastoff


₹ 12999/-
1 Year
---
1 Year
---
1 Year
---
1 Year
---
40 / Month
---
6 Months
---
6 Months
---
40
---
6 Months
---

Confused about pricing ? check /
I wanted to start something on my own, and came across online selling on Youtube. Eager to learn but couldn't get satisfactory sources. Then I came across AMZ blast and thought to get the subscription. The video modules are really great. I have learnt the entire process of selling on Amazon through their video module. The AMZ blast team is really very helpful and always available when you need. With their help, I successfully launched my first product. It is just 3 months that I have started and its doing really great.  And there are a lot to go!!!
Ankita
Being a scientist and living abroad for research, its quite difficult to engage in a business back home! AMZ blast made the dream comes true. Through their excellent video modules and great mentorships, process to set up business become much easier. It's been over a year that we have joined AMZBlast. At the beginning, I have gone through all the video modules at least 3-4 times and try to understand all the basic process and formalities. Their product-research-tool and chrome-extension are also very helpful to track down the potential products. Starting with one product just over a year age, now we have a dozen of products with monthly revenue in 7-digit figure. Thanks, Vikash and his dedicated team. Hope fully we meet one day!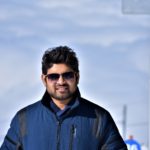 Milon
AMZ blast team is very much supportive and clears each and every doubt. I feel so lucky i found amz blast at right time. I know the head of AMZ blast Vikas sir since a year and i am especially thanking for making these excellent tools. without you it is very hard to achieve the success so i feel proud to recommend AMZ blast.
Pawan Bhambure
I would strongly recommend AMZ Blast. They have lot of useful tools like keyword search tool, description editor and a lot more. I feel it is worth the money as the membership continues year long with a free access to videos and tools. As a beginner we get lot of support from mentors they will guide us defnietly if we need there support. Vikas takes it personally and clear issues on phone if needed. Thank You AMZ Blast"
Thank you.
Jhansi
I would also like to mention that illustrative techniques and simple and lucid content provided by Kritika mam and vikas sir were really amazing. Also Kritika mam (being the life saver) and rest of the team including manisha maam and bhavna maam helps a lot every now and then over the telephonic conversation and solves random queries and problems effortlessly.
Dhananjay Sharma