Meet Our RockStar Sellers
4 Month Old Seller Generated

6 figure Business from Amazon in Lockdown
Vishal Dhumawat, Maharashtra
There's no shortage of remarkable ideas,

what's missing is the will to execute them.
Great Team with great work it almost a year I have join amz blast must say they help me lot through this time guide from the mentor and advice make the process more easier.
The product which they advice is really Good and you can start earning from day one if you do a good work on them. Best part of them is the product advice which you get is must better there advice are practical and they are much experience in Amazon.
must recommend to all the new seller who willing to start the business with low budget. just be consistent on this and work on it and believe. the keyword which we get in this tools is much better then other software I have tested this by own.
Nadeem..
Happiness is not something ready made.

It comes from your own actions.
An Eye-opening training module by AMZ-Blast Team and no words for the Mentorship Program
I am involved in financial consultancy services and this business require a personal meeting with the customer and I was having no business during the first covid-19 lock-down period.
I was feeling very low due to no income. I plan to start a new business that doesn't require any meeting or appointment with the prospective customer.
I done a lot of research for the new business and luckily, I came to know about the AMZ-Blast. I discuss my matter with Vikas Sir and he gave me few tips how to plan for the business, before I enrol for the online training course. After few days I subscribe for the course and my life and days start changing.
Before the market opens, I was full of energy and having a goal to start a business with Amazon.in. Team AMZ-Blast has given many suggestions and to be very honest I personally felt I ask too much to the mentor, but the mentor (Specially Kritika Madam)
support me and given few more tips. After few days I finalized my first product to sell on Amazon.in
After 8 months of launching my first product on Amazon I become a best seller in the category. I really thanks from the bottom of my heart to the entire team of AMZ-Blast specially Kritika Madam and Vikas Sir for all the suggestions and hand holding support. I wish I could have started this association before. But its never too late.
Chinmay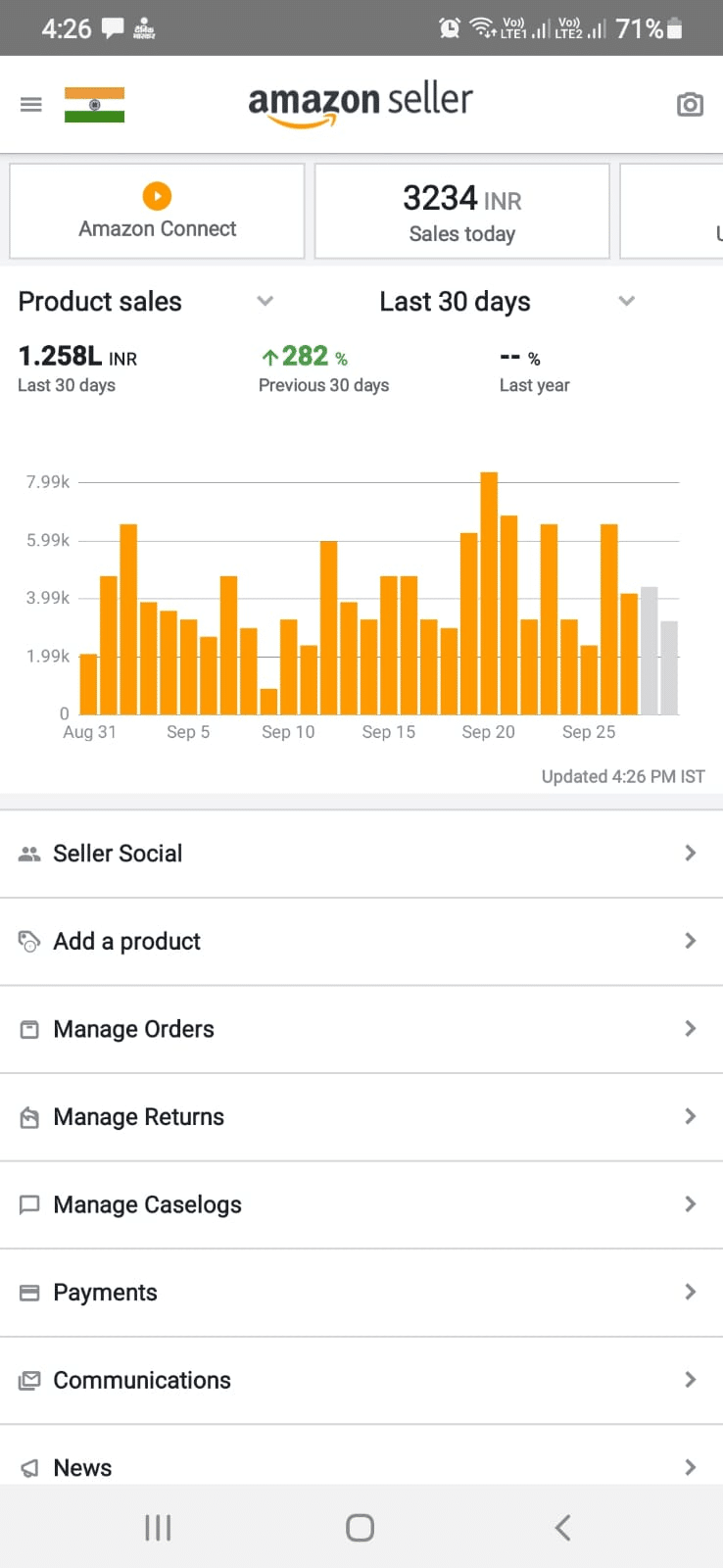 The way to get started is

to quit talking and begin doing
If you are planning to sell on amazon, then please go for AMZ Blast . As when I was a beginner I Followed amz blast strategies given by vikash sir. And the strategy worked so well that not a single product I launched ever failed.
Tasnim
You only have to do a few things right in your life

so long as you don't do too many things wrong.
I want to start part-time income and start Amazon selling by influencing youtube. But I failed because I was going little knowledge about Amazon. And then I hear about the AmzBlast course and I grab this and start learning. Believe me my knowledge increases day by day for the right online business. And especially increased my confidence.
And then realize that if we want to succeed in any platform then we need mentorship guidance and Amzblast fulfills this for me. Especially Bhavna mam to help me a lot.
AmzBlast tools: The great keyword research tool followed by PRT and the Chrome extension is very helpful to find out your products.
My listing is live on 25 Aug 2021. And get good sales as a new seller still. All credit goes to AmzBlast because before listing live I was under guidance and mentors near 1 month. And learn lots of tips & tricks, knowledge about the whole process of amazon selling.
A great asset and investment AMZ is and you surely gonna find the returns and gain soon. Go for AMZ blast if you really desire to achieve something vast and huge in the Online selling business.
I strongly recommend Amzblast for those who want to jump into a sustainable and attractive online business from Amazon or any other online selling platform.
Once again thanks to all Amz teams!!
Thanks
Vikal Singh
Useful tool for starting your business

– Support, training is all you need to be successful.
It's a wonderful journey with amzblast for me. It is very useful for starting the business, their services have been perfect. And with their support, I started my online selling business. That is working great.
If you are a newcomer or you are planning to start your ecommerce business then Amzblast is one-stop solution for everything you need to know
Getting sales from the 1st day of my business.
Thank you amzblast and Kritika mam, for their support.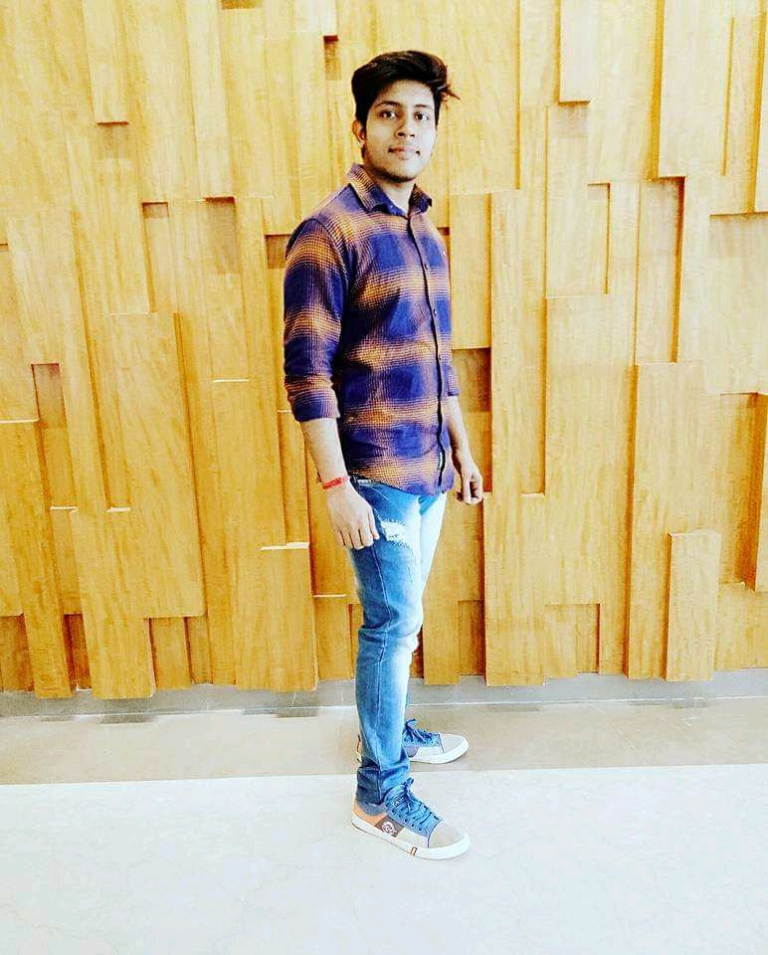 Never let success go to your head and

never let failure go to your heart..
Awesome! AMZ Blast is amazing. This is all you need to start a good business on amazon. Plus, AMZ Blast helps you a lot to grow and if you have any questions, the customer service team is always there to help you out. I highly recommend AMZ Blast.
AMZ Blast: Analyses sales units, margin, competitor performances and helps in the decision to invest or not to invest. I find the organization to be very responsive in solving problems, and provide an excellent service.
Great customer service interaction. Very quick to respond, listened, and solved my question.
Special thanks to Bhavna Ma'am for their proactive help and valuable guidance to grow our business and looking forward for long-term association
Thanks to AMZBlast Team.

AMZBlast videos have helped me to understand

how to do online business in right way. 
Hi Everyone, I was already a seller in Amazon since 3 to 4 month, After joining AMZ blast it becomes more meaningful and perfect journey with Amazon. AMZ Blast provides the training videos and tools which helps me to generate more sales.
As Amazon do provide a live webinars and promotions amount to own seller to push the sales. After joining AMZ Blast again till the pandemic situation, I didn't sold anything on April and May month. I worked hard on getting proper training and videos which provided by AMZ Blast on those 2 months.
Started working on June month again. 
Got a drastic change in Sales.
Till date I got 115 sales in last few months. Last two months sales was more then 45 sales generated.
Day by day increase in sales volume and working on reviews part as well as on listing improvement part creates magic. 
Thanks to AMZ Blast.
Started business in July 2020 and, I
got 1 lakh profit

within some days of selling. 
Hey,
I'm Gotam from haryana. Software developer by profession. I want to do something on my own so I started searching for business in 2020 and read a lot about private label business. I talked to AMZ Blast team and they guided me with every step. They have provided me all necessary details about product which is in home and kitchen. Most important is right product selection as it provide you confidence to launch product and list it.
Tools like tracker, research tool that have information about sales movement. I would suggest sellers to be part of AMZBlast to guide you with amazon business with all steps.
Thank you.
Its been
3 years with AMZBlast and earning around a CRORE

..

Being a scientist and living abroad for research, its quite difficult to engage in a business back home! AMZ blast made the dream comes true. Through their excellent video modules and great mentorships, process to set up business become much easier. 

It's been over a year that we have joined AMZBlast. At the beginning, I have gone through all the video modules at least 3-4 times and try to understand all the basic process and formalities. Their product-research-tool and chrome-extension are also very helpful to track down the potential products. 

Starting with one product just over a year age, now we have a dozen of products with monthly revenue in 7-digit figure. 

Thanks, Vikash and his dedicated team. 

Hope fully we meet one day!

Milon

Click here to know Milon journey 


AMZBlast is as Real as seen

. Its best platform for new and existing seller.

Hi,

I am here to tell one thing its completely genuine. I did not simply telling anything. All are my experience. 

Amz blast is really a good team for any type of sellers. If you are a new seller then please go with amz blast they will help you a lot, If you are a experienced seller please join amz blast because many new strategies are there.. You all can make good sales and money. Learn clearly what they are teaching. Surely you will get good results. 

I have to mention here about mentor Kritika she helped me a lot for my listing. Like this many mentors are there in amz blast. They will help you in any situation.
Amz blast providing many tools especially Keyword and product research tool, I am not telling anything just try it you will get really amazing results I am assuring.

So Amz blast is a good and well experienced platform for a seller…

Thanks and Regards
Vishnu. S
Training helped me a lot to understand things as a beginner &
I'm going to make it on top seller

.
Your training was excellent. I have learnt a lot from your team. 
And also your tools was very amazing. Your team is very amazing they were explaining everything very politely. 
It was great experience to take training from your team. 
Corona times were bad as I lost my job but AMZ Blast helped me to be financial independent. 
Made 1 lakh of business so far…
I have lost my job due to corona pandemic in 2020 and market crash affect on our company and also getting a new job was touch challenge at that time. I started thinking to start something of my own and after many business research I started finally a new business as a online seller at Amazon. 
But the challenge was I wasn't knowing any Abc of operating an ecommerce business, right from Account setup, regulatory requirement, product listing, sourcing, selling strategies, etc. But I am very much thankful to Amz blast team specially to Kritika ji who has helped me a lot in the initial stage for every kind of support which I need to boost my confidence.
I am happy to share that within 3 months I have achieved a business of approx 1 lakh.
Thanks for all the support provided by all the Amz blast team.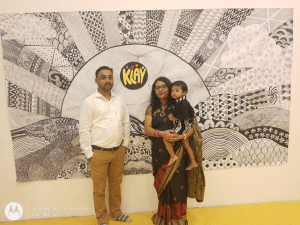 Without amazon ads my products is best seller and
my sales are 30+ everyday only because of AMZ Blast.
Its an amazing experience working with amz blast. They are very helpful in every situation of business and even its lockdown, their services have been perfect. And due to their support, even in lockdown my business is working great.
Getting more sales then before.
So thank you amz blast and its full team for their support.
A college student who knew nothing about business and now
making 5 lakh of sales

…

Almost 1 year back i got into AMZBLAST nothing but as a 19 year old college going student. All i had is desire to start my own business with broken pocket. Somehow i got money from my father and started amzblast course. It not gave me abundance of knowledge but also the confidence to start. They resolved all the questions and queries i had in time. They helped a lot in the product selection process as well. Its been 8 months i started my own business and made over 500k in sales. Thanks from the bottom of my heart to the Amzblast team.

Pavan Addagadde
Because of AMZBlast mentor advice my sales got up and

Never face any loss…
I have AMZ Blast 1 yr back. I learned lot of things from best mentors and become a amazon seller. But i did one mistake i discontinued the best PRT tool so I saw less growth in my sales. But now i rejoin with Amz Blast. From now on wards i am the regular subscriber in Amzblast PRT tool.
For me, this is quite an interesting story and also a life lesson. Before being an Amazon Seller I saw a lot of Amazon training videos on Youtube. I saw AMZ Blast video on youtube. After that, I joined for Amz blast training course. I learned a lot of things with proper and brief good content. 
After that did the investment in this business and I did it without any error. And within a few days my sales going up. Business is always up and down. But I never face any loss in my business but I always have trust in Amz Blast and mentors suggested products.  
After training, I learn How to use the Amz Blast PRT tool and Keyword Research. I selected a lot of good products and after that Mentors are guided me to choose the particular high sales products.
Biswajeet Sahoo & Sabyasachi Sahoo 
Thanks !
One of the
best platform for amazon business is AMZBlast.

 Finding product using tools are easy…

Hello Everyone,

If you want to start ecommerce business or You are already ecom seller and you want to grow your business then AMZ Blast is the Best platform for you.
AMZ Blast service divided into in 3 categories

1. Video Modules: Video modules covers all the process related to Documentation, Process of product selection and Handling AMZ Blast tools, Import Process, Brand Creation. It cover all your basic FAQ's.

2. Tools: AMZ Blast tools are Great using them you can find the products and improve the sales.

3. Mentorship: Best thing is that you get the mentorship, Kritika Madam and Team always enthusiastic and proactive to resolve your queries.

Overall This is the best platform for you.

Enjoy.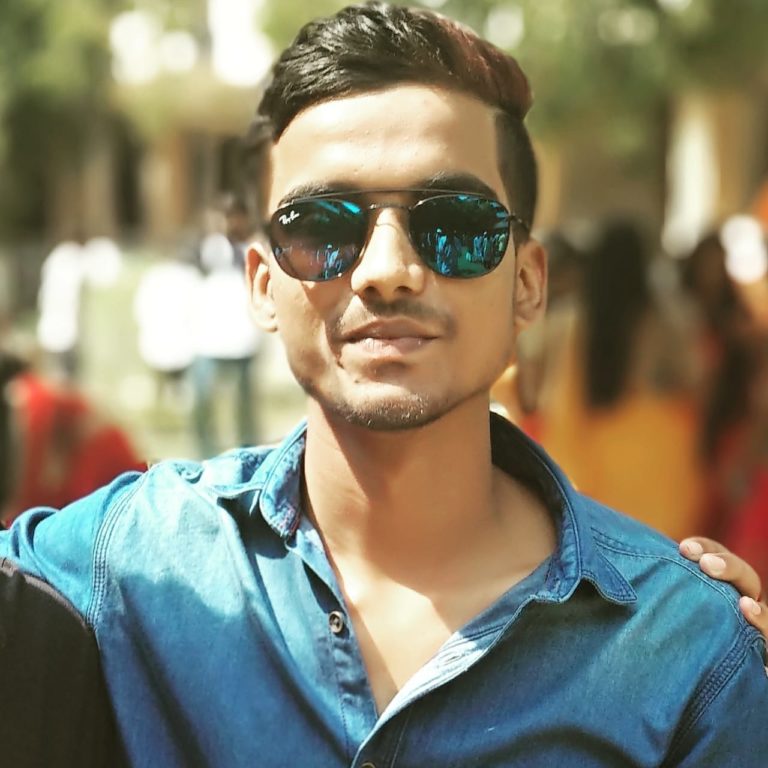 AMZblast shows you the right direction with your experience and mentorship
I also wanted to become an Amazon seller. At that time I was very worried about how to become a seller. There is also a related video from Amazon on YouTube, how to register in Amazon, how to research the product, how to get the product listed in Amazon. There is product research tool in the market with the help of which you can update your business.
After much research, I subscribed to AMZBLAST and realized that I had made no mistake. Amzblast started teaching me from Baby Step and guided me from time to time. Poonam Madam, the member of amzblast, guides me well. 
There are many tool websites in the market, but Amzblast shows you the right direction with your experience and mentorship. Recently I listed my brand product on Amazon. I am thankful to Amzblast.
Thanks
Ahmed Ali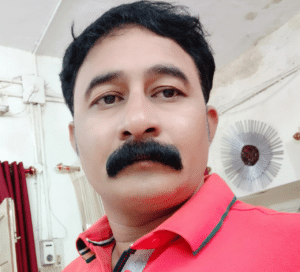 Getting sales data is one thing, but you need
expert assistance and solutions

for these problems which AMZBlast provides …

I will share you my Amazon seller journey and after reading it, you can decide whether to be a Amzblast member or not.

I have been a Amzblast member for closely a year now, I have started the business right out of my college. I still remember the day that I have called amzblast team and how they give me a brief about the business. Before even registering they had conveyed me that like any other business it requires persistence and hard-work. Also they had assured me that they will be providing me with all the help I could.

In the next two months, After making more than 50 calls (literally) to the mentors who were really patient and helpful, i had launched my first product. I sold out the first set of inventory within 2 weeks though at first it sounds like a good news but i had to stop selling the product because during the transportation most of products broke and i had refund the customers. At this stage, I thought I should give all up. And I was going to.

But then again I thought I should try one more time, as I knew then that the demand i have foretasted for my product was right which I have to thank AMZblast, as I got the sales data for similar products from AMZblast PRT Tool. Using that I had made a prediction of sales for my product which was quite accurate.

This time I went for a product suggested to me by one of my favorite mentor Kritika, she gave me insights right from the image listing to sales strategy. I had started selling the product with just 60 pieces, now it has got the best selling tag from Amazon. But I have to be honest the journey was not EASY!!! Your listings will be hijacked by other sellers, competitors will leave negative reviews in purpose. And I have to say I could not have survived in this business without the help of AMZblast. There were days that I have called them more than 10 times a day. For most of the problem that you will face in this business, AMZblast mentors will have solutions already tried and tested. I was surprised to receive calls from them to make sure that i have overcome it. This is one thing that I will say will make them different from others like jungle scout. AmzBlast Cares!!

Getting sales data is one thing, but you need expert assistance and solutions for these problems. I am 100% sure that no one other than AMZblast can provide you that especially for the Indian market.

Who do you think will have a better understanding of the Indian market & Indian Customers and help you out if you face a problem in business??

A Indian Company like AMZ Blast ( who have made many successful sellers in India) or US based companies who don't even have an office nor the experience selling in India.

Thanks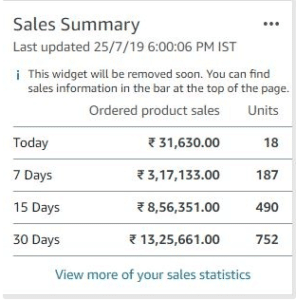 Tools makes huge difference

in your study and helps in product selection …
I bought subscription 8 or 9 months ago and after watching there video tutorials and product materials i figured out that really how to sell on amazon. 
After the course i put my 1st product on amazon. With the strategies given by AMZ Blast and had a very good sales conversion within 10 days of putting my product. The support you gets from there respective team is very quick and effective for n number of questions you have. They will either solve it or will give there opinion regarding that question. I think i have asked dozens of questions for my 1st product selection to the gst problem. They never failed to answer the questions. 
Lastly talking about there tools which we get with subscription. The tools makes huge difference in your study. When you use the tools you gets every help from putting the product and to the checking the product. AMZ Blast has helped me alot with online selling and because of them i could able to made some good sales . And i am still learning new things from them daily.
Go ahead with the course if you really want to start online business
For Indian marketplace

AMZ Blast tools are best as I have earned more than a CRORE..
I was searching for right source of learning before starting amazon business, after comparing junglescout & all other courses i ended up buying AMZ blast.
AMZ blast Mentors never push you to buy there course, it's your choice
You have to put hard work to go to entire course learn & put you heart & soul in it.
Entire course is correct & up to date, teaches you exactly how can you have success on amazon.
Guru will always help you on each step but at the end you have to make decisions that's what i have learned in this past one year of selling.
I got my first sale on 25th September , till now I have sold 1.85 crores. reason i was able to sell so much is because of mentors, my faith & hard work
Go ahead with the course if you really want to start online business.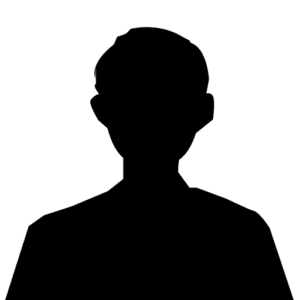 My sales grows when I started to

learn the strategies to sell product. Tools for research are best

.
When I failed to sell on Amazon on my own, I spoiled my lots of money and time behind one SPN service provider. They just cheated me and wasted my precious time and money as well. One day while searching for some help, I watched some videos of Mr.Vikash on YouTube and got it interesting so went into depth and finally booked a call back on AMZ Blast website.
 After a long conversation over the phone, I decided to join it but I was not so confirmed that whether they will do something because my previous experience was worst and they also insured me a boost in my sell. But, when I started following their valuable tips from their tutorial videos and especially from trained & experienced mentors, I experienced a magical increase in my sells in a very short period. These all happened due to their fantastic tools for research and mentorship.
I would like to thank AMZ Blast team to make my business on Amazon a success.
Thanks again 
Regards
Aftab Ahmed Ansari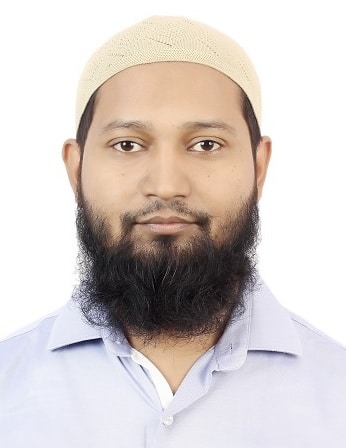 Hustle until you no longer need to introduce yourself 
My name is Raj Patel. I am sharing my small journey with AMZ blast.
I started my Amazon business 2-3 months ago with one product. With the Help of AMZ Video modules I learn very useful thing that help me to achieve success in my very first product which double my confidence. I want to share one experience here, in very near past Amazon conduct free seminar in every city so I attended the seminar and I found that other people have not that basic knowledge which is necessary to start Amazon business. That time I really feel that I gain lots of knowledge with the help to AMZ blast.This is just a first stop of my journey but I am very confident that with the help of AMZ blast I grow very fast in this business…
Worth it to spent money on AMZ blast, Otherwise you have to spent money on Dead stoke.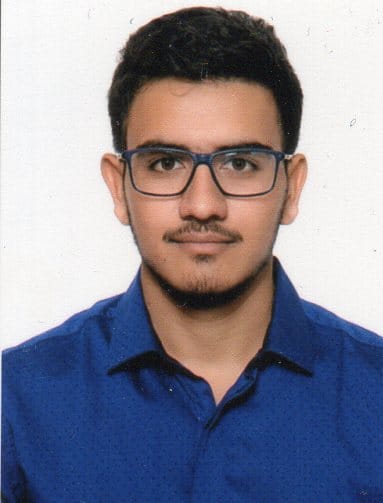 My Success Total Credit Goes To AMZ Blast.
I have joined AMZ BLAST almost 3 months back , with in 2 months I have launched my 2 product and it is running very successful thanks to VIKAS SIR , by profession I am a software engineer and always my interest is to do business. When I got to know about online business is booming so I decided to do so, on a search in you tube I got to know about amz blast so without wasting my time I subscribe to amz blast and my journey started .
After AMZ BLAST I understood each and every thing so easy with the help of video modules , AMZ BLAST team teach me tricks, strategy , and how to find best product with 100 ./. Margin and with less competition . AMZ BLAST tools are very accurate and the best is PRT TOOL which is the best tool I have ever come across.
Amazingly I got AMAZON CHOICE batch with in 25 days , so I am really happy as well as my family was so happy with my business . And the best thing was AMZ BLAST team members are very kind hearted , very humble they clear all my doubts and help me a lot. My special thanks to Vikas sir ,Kritika mam, Manisha mam, Bhavna mam, Surender sir u guys are really amazing hats off too you all may ALLAH bless you more and more with success .

Great
keyword research tool followed by PRT and the Chrome extension

. It helped me to sold my first product.

Being an MBA (LSCM) I was no stranger to the e-commerce business potential and its approach. I wanted something which i can feel proud to say that its  mine .I quit my job and decided to have some research out .I was sure about the online selling and I was looking for the mentorship as it is needed all the way .

One night surfing internet i came across AMZ blast and without wasting the time i get the subscription. I joined AMZ blast six months ago this year .The step by step guidance , the video tutorials and the support team helped me out  to understand the online selling in a better way indeed. Under the AMZ blast team guidance i launched my first product one month ago there on Amazon. By the help of exceptional  team of AMZ blast .

The great keyword research tool followed by PRT and the Chrome extension within the first week of launching my product was ranking and soon it became the Amazon choice and believe me it was really pleasing to spot your own product striking the dominant product and it could possible because of AMZ blast .The tools are extremely extraordinary and easy to operate. I strongly recommend AMZ blast for the new sellers specially. 

A great asset and investment AMZ is and you surely gonna find the returns and gain soon. Go for AMZ blast if you really desire to achieve something vast and huge in Online selling business.

I would like to gratitude Manisha mam ,Vikash Sir, Surender sir , Kritika mam, Bhavna mam and the rest of AMZ blast team for their brace support and kind guidance.

Optimism is the faith that leads to achievement. Nothing can be done without hope and confidence.

Best of luck and Thank you AMZ blast.

The path to success is to take massive determined action.
Through YouTube videos, i got to know about AMZ Blast. I joined AMZ Blast and watched their video based training content.
I must say AMZ Blast team have done a commendable job in covering entire online marketplace selling business
in easy to understand video based content. Their tools are excellent,accurate and easy to use.
With their training,I launched my first product and within a month that became Amazon Choice.I had also launched another variety of my product under same category. Both of my product rank on first page under top few product under their category.
I would like thank Vikash sir and the entire team of AMZ Blast. Special thanks to Kritika mam & Bhavna mam for resolving my query well on time and giving solution each time i have contacted.
You guys are amazing !!
Big Thank You 🙂
Virender Kumar.


For Success Your Desire Should Be Greater Than Your Fear
I wanted to start a business as a full timer but i had no idea how to start,whom to approach,how to register etc.  I watched plenty of videos and searched in all means but i decided to drop the idea of doing online business because I didn't get proper answer to all my dark areas in business. 
Thank God I got AMZ BLAST at the right time. Hats off to vikash sir and his team, Excellent cake walk step by step video guidance. when i raise a question to the mentor area for sure shot ill get 100% satisfied response with in 24 hours very supportive mentors. 
PRT tool is like a gold feather in Hat, excellent tool to identify the right product for our business. Great Job AMZ BLAST, keep doing it. I can say that I am a proud member of AMZ BLAST.
Keep rocking.
Sam
Some people dream of success while others wake up and work hard at it.
Thank you very much to AMZ Blast, Your guidance help me to achieve my goal.I started my own business. The PRT Tool is an excellent one. Last year i joined AMZ blast when i was searching to start online business, i subscribed and got to know all small small details, tips and techniques about online selling.
Called n numbers of times for any query and got the satisfactory answers all the time and special thanks to Kritika mam and vikas sir for tolerating me all the time.
All the tools provided are best in market and very easy to use, with accurate information, especially product research tool, FBA calculator, description editor, keyword research etc.
Within period of 10 months i have successfully listed 10 products and getting satisfactory results and working for another 7-8 products to start.
Thanks AMZ Blast.

The only source of knowledge is experience.
Thank you very much to AMZ Blast, Your guidance help me to achieve my goal.I started my own business. The PRT Tool is an excellent one.
It provide us more than one million data which is very helpful to understand the business. All the tools are remarkable.I would suggest all the startup to enroll there name at AMZ Blast because no one will teach you how to break the jack-pot."
Regards,
Pijush Das

Success is the sum of small efforts repeated every day 
Launching my product along with studying in a college was very easy for me with the help of AMZ Blast. I got all that is required to earn handsomely well. Initially my product was on the 11th page and after using Vikash Sir's tools and suggestions on the fifth day itself my listing was on the first page and i held that position forever after that. I would like to thank AMZ blast for their major contribution in my journey. 

Success comes in can's; failure in can'ts !!
My experience with AMZ blast is good. All the people are very friendly and always ready to help. Its learning material are also good. The tool helped me to understand the amazon and this way I was able to choose the right product to sale. 
Specially I like to thank Bhavna and Kritika.They are always ready to help. Specially for new seller it is very good.
Success is the result of perfection, hard work, learning from failure, loyalty, and persistence.
Best Training & Tools For Online Entrepreneur
Being an expat business owner , I was always fascinated to build a business based on India . but there was many challenge of running from both Dubai & India at the same time. There were many failure stories from others who also have a traditional business in India and Dubai .
I found Amzblast during my research for some Amazon seller tools tailored to Indian market and landed on one of the video series from Mr.Vikash founder of Amzblast .
This was a mind blowing video that removed all my doubt about selling in Amazon India .
Immediately I took a paid membership and gone through all the video training series .
The result is – My dream became true
I dreamed about having a business which runs 24/7 , low risk , global level ,scalability and of course profitable with out me being physically present in India . I received all the confidence to be an Amazon FBA seller.
All video modules are very simple and easy to follow .
But it does not stop there . The addon tools are really phenomenal . The latest tools amzblast tools like chrome extension , keyword tools and the most unique product tracker all helped to find the most profitable niche and product in Amazon India
From my 1st product launch itself the listing went viral and lots of good reviews received from my customer.
This would not have happened if I am being stuck in my doubt and not took an initiative .
I strongly recommend Amzblast for those who want to jump in to a sustainable and attractive online business from Amazon or any other online selling platform for that matter .
The training , support and the tools are worth continuing for years . It is a great investment and you will see the returns in maximum 3 months
Best of luck AMZblast team

My success just evolved from working hard at the business at hand each day.
I wanted to start something on my own, and came across online selling on Youtube. Eager to learn but couldn't get satisfactory sources. Then I came across AMZ blast and thought to get the subscription. The video modules are really great. I have learnt the entire process of selling on Amazon through their video module. The AMZ blast team is really very helpful and always available when you need. With their help, I successfully launched my first product. It is just 3 months that I have started and its doing really great.  And there are a lot to go!!!
Thank you Vikash Sir, Kritika, Pallavi, Bhavna and everyone else in your team for this support. Without you guys I could not make my dream come true. 
Thank you 🙂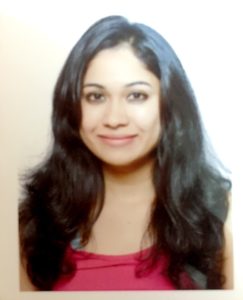 Hard work and dedication is important to success, and I have those qualities.
It was about 1 year ago i just started thinking about online selling but don't know how to do it. That time i found a video regarding how to find a product to sell on amazon which was uploaded by AMZ blast on Youtube. then i started watching their videos regarding GST, product tracker, keyword research etc. 
I truly believed it is very easy to sell on amazon and other e commerce websites. The package provided by amz blast fulfills each and every requirement of a new seller. It was all amazing experience to learn about everything from amz blast. 
AMZ blast team is very much supportive and clears each and every doubt. I feel so lucky i found amz blast at right time. I know the head of AMZ blast Vikas sir since a year and i am especially thanking for making these excellent tools. without you it is very hard to achieve the success so i feel proud to recommend AMZ blast. 
Best of luck amz blast team and all members for your future. 
Thank you
Nothing ever comes to one, that is worth having, except as a result of hard work.
One day I was surfing on You tube and watched Vikas sir's video related to ecommerce business and I watched all videos after that contact the team and subscribe for 1 year of AMZblast
I like to thank the whole Team of AMZ blast who really support you in all the way and in each condition at every step which is important to launch your product on online .AMZblast team have great bunch of mentors to assist us.. which provides me all the information related to any product knowledge and GST or any small or big issues they provide solution like a Pro.
The AMZblast Team is very kind and very supportive from the start Vikas sir ,Kritika mam just hand holding up to your product launch and after that also,i Didn't have GST so manisha mam, pallavi mam gives the right path and information they get me GST and their CA helps a lot , which relief your tension related to Indian laws and returns.


I have only one product at the start and after following all video modules and the keyword technique ,super URL, Product research tool, Description Editor all the stuff helped me so much to Rank on 1st page on product what I am selling and 1st month sale was great as a new seller.


All the thanks to Team AMZ blast for amazing work and providing us best platform to achieve our goal ,as far I know AMZ blast information is correct as comparing to other platform like Jungle Scout ,Viral Launch etc. Team has best service and hand holding up to our product launch .
Regards
Tarak Anikar
Gujarat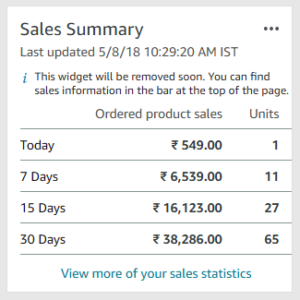 Self-belief and hard work will always earn you success
I have been using AMZ BLAST since 7 month and I have launched 3 month ago 2 product which is top selling in its niche. There are some quality in amzblast which made me write this beautiful testimonial
1. Supportable team – AMZ blast has very good team , knowledgeable, very humble .
2. Quick response – very quick response of your every single query .
3. Each Department have experts & MENTORS – each and every department has different experts so your query solution time go shorter and beneficial.
4. A-Z in tutorial – I learnt about Amazon from scratch with the help of these knowledgeable tutorial which is both Hindi and English .
5. Step by step guidance – in this whole process you will get step by step guidance .
Apart from this lot of more things in amzblast . Very big thank you for AMZBLAST team …. "
Thank you,
HITESH DADHICH.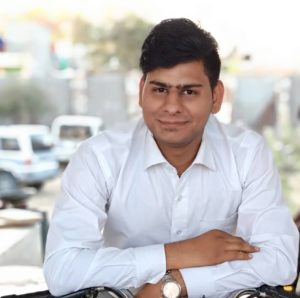 If you really want to go big, Stop Thinking small.
I would strongly recommend AMZ Blast. They have lot of useful tools like keyword search tool, description editor and a lot more. I feel it is worth the money as the membership continues year long with a free access to videos and tools. As a beginner we get lot of support from mentors they will guide us defnietly if we need there support. Vikas takes it personally and clear issues on phone if needed. Thank You AMZ Blast"
Thank you,
Jhansi.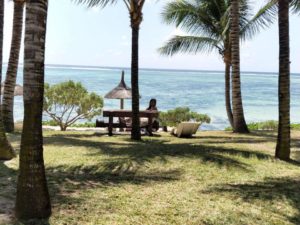 Opportunities don't happen. You create them.
I am mid aged person from Delhi, who got divorced from corporate life after 24 years of working as GM in industry with most of the time in an European MNC in Delhi NCR.
As I was in need to generate an income equivalent to MNC payoffs, with limited time, I shortlisted e-commerce as possible option.
I joined almost a year back in May 2017.
After learning for free from many scattered un-organized channels, and getting an account on Amazon, I shortlisted AMZblast to get my mentorship.
After going through all tutorials and getting my doubts cleared continuously and getting helped in product short listing by AMZBlast team I felt more confident and supported.
One of my product which was shortlisted with AMZblast's help is now "No 1 Top seller" ,
Its another matter that its hijacked by 3-4 other big players and I am working on to get them vacated.
Thank you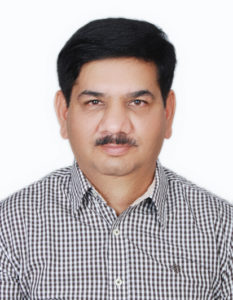 I owe my success to having listened respectfully to the very best advice
I Owe a-lot to AMZ Blast. Its almost 2 years since i joined amzblast and this entire journey from 2 products to few dozens is seems like some fairy tales.
Well done vikash, i can see how gradually you guys have developed AMZ Blast into complete data driven company. Thanks for all the help.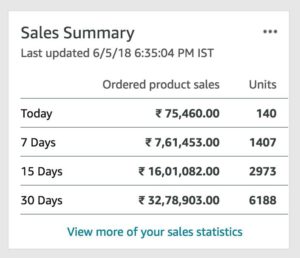 Coming together is a beginning, keeping together is progress, working together is success
I have just 2 product and one of them is "Best Seller" in its niche. Now both me and my wife is working to introduce several new products in same niche.
It is my 3rd month of working and so far its going quite smooth. I suggest all sellers to spend some time while selecting product cause this is most important step and you need to assess all the data that you are getting here while finalizing your product. Initially order a small stock to see how is the product movement and then buy large stock.
Good Luck.

The way to get started is to quit talking and begin doing
I have a been a member of amz blast from past 8 months or so 4 months back i launched my first product on amazon. I followed all the steps mentioned in AMZ BLAST tutorials.
I am generating 8-10 sales a day consistently after a month of Launch ..even i exhausted my 500 bag stock in 3 months and i am really happy about it and grateful to amz blast team. First product success showed me that selling online can be profitable once you have right mentors.
Now ,i am planning to Scale it immensely with the help of the team.
I would also like to mention that illustrative techniques and simple and lucid content provided by Kritika mam and vikas sir were really amazing. Also Kritika mam (being the life saver) and rest of the team including manisha maam and bhavna maam helps a lot every now and then over the telephonic conversation and solves random queries and problems effortlessly.
Three cheers to AMZ blast team.
thanks a ton!
Regards,
Future belongs to those who believes in the beauty of their dreams

I was trying to be a online seller since a year ago, but due to lack of proper knowledge and product information, i failed again nd again.
After with AMZ blast, I understood everything very fast and with the help of Vikash sir I chose my first product within few days.
The tricks and Technics given are like a treasure, its gathering of knowledge from years of experience.
Most important among all is the attitude of Vikash sir and AMZ blast team. They are always happy and eager to help me even at silly things.
Thanks AMZ……

You can never know what you can do till you try

Approx 8 to 10 months back, I just think to start online business. At that time I don't know how to and no one is here for help me. I just surf the you-tube and watch videos.
One day I watch a video from AMZ Blast and found interesting. After that I visit your site and become a member. After I watch all your video modules and honestly it will help me a lot to start my online business. I can say that I earn everything about online selling form your video modules from opening an account, choosing products, listing and finally reviews and ratings.
I would like to thank Vikash sir and his entire team for such a great material and support.
Once a task has first begun, never quit until it's done
Video training modules and mentorship area of amzblast are superb. They guided me each time when i was stuck. Growth of my online business is the result of knowledge,support and tools provided by them.
I think starting an online business in India without joining vikash sir training program is just like as "walking in the jungle with no light".
Absolutely fantastic experience. Thanks to amzblast.com."
Success undergoes hardship
After taking course from Amz Blast I started my business with Rs. 23k loan. I earned the same amount in my first month and now, after 3 months I'm earning around 30k to 40k per month part time with my Amazon business.
AMZ blast tutorials makes you understand the e-commerce business very easy.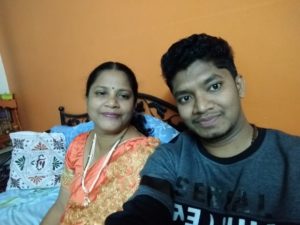 Do Ordinary Things Extraordinarily Well.
LOVE LOVE LOVE !!!
Not only does AMZ BLAST simplify the product search method, it is a HUGE educational resource in itself on 'how to' sell on Amazon.. Excellent tool for analysing the Amazon market. Fast and effective. .
Absolutely will NOT go without it 🙂
Follow your Dreams, They know the way back.
Before AMZ Blast I never thought of owning a business of my own. I saw a video in YouTube of AMZ Blast and I made up my mind. The video lectures are super easy to understand as all complex ideas explained clearly. Anyone who wants to start a business with minimum capital AMZ Blast is the way to go.
They have all the tools and materials in place to get started and dedicated support team literally hand holds you overcome any problems one might face.
A big Thank you for AMZ Blast!"
Step-by step one goes by far.

I wanted to start online Business from last 1 to 2 year. About this I have searched in internet for long time but didn't found any proper guide line.
One day in YOUTUBE I found AMZ BLAST then subscribed their channel. After that I watched all videos and started following them. Finally i decide this is the right place. I talked to AMZ executive and took their services, i just followed them blindly whatever the instruction amz blast team provided, then i got my success BLAST.
Thank you AMZ Blast!!!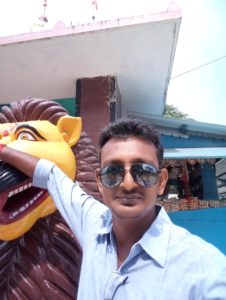 Do it with Passion or not at all.
This is Pooja. Being House wife and having small kids not easy for women to concentrate or look for job but after getting support from AMZ Blast life was completely changed.
It Totally changed my life i was new to e-commerce business but getting through AMZ blast all modules changed my way of thinking and sure way of living from ebay.in to Amazon now also in one of my product i am the Best seller.
Thank you very much Vikas sir for your support and help every time without your guidance I must not have reached here.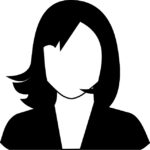 Take decision and prove them right. 
My name is Manish Pal and i have been using amzblast service last 6 months.
What to sell or how to sell on E-commerce sites , this is the big challange for every online sellers….Then i choose AMZ Blast it provides the best product finder tool in details and also team support you everywhere , if you find any challenges.
I am happy with the AMZ blast Servie because of this i got unexpected sales in just 90 days…
Thank you AMZ Blast Team…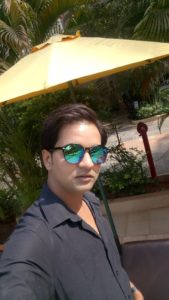 When the going gets tough, the tougher gets going.
First of all I want to thank the Team of AMZ blast who teaches me, who inspire me, and who gave me support in all the way in each and every step/aspects which I wanted on this path, im so grateful to have a mentors like you.. who gave me confidence to take a Risk.. and without risk there is nothing to achieve.
So, when I was in 3rd year of BBA I was inspired with the trends of ecommerce business, which are strongly booming in india. And also I like entrepreneurs, according to me, a entrepreneur or an individual who takes risk to start something new. And also who organizes and manages a business unit assuming the risk of profit'' is called as an entrepreneur. They don't want work under anyone they prefer to be their own boss.!! And that is what I loves in the entrepreneurship.
And that is what I did I saw one lecture of VIKAS SIR, initially im not sure about that, becoz generally we cant trust such type of things there is lots of fake sites that are promises to build our business just for their own profit, we cant trust anyone. But when I was go deeply there I called the AMZ blast and knew all the things and doubts of mine, trust me guys they totally change my view. Then thereafter I strongly decided to launch my small but own online business.
After joining the AMZ blast in month of November I watched all the modules out there. The HEAD OF AMZ BLAST VIKAS SIR helped me a lot in clearing my all the doubts. KRITIKA MAM also played an important role in establishing my business. They teach me how to do things better and better Also NAMRTA MAM helped me a lot in discussing small factors about it, at a glance, All the members of AMZ blast are all the time there for me when I needed them most.
The Product Research Tool (PRT TOOL) played major role in the selection of products. How competition Is there or not, what are the sales rank. EMS and EMR, which we go through or not. By the use of Chrome extension that is newly launched in the dashboard area.
The Keyword Research Tool is an utmost important to build the keyword strategy on AMAZON, how the amazon keyword works.. what are mainly keywords that customers are use to see our products on amazon. By using this tool we know about what are major keyword that are customers use to search our products on AMAZON.
And there is many tools such as Margin Calculator, to calculate the margin of our products. By calculating it we know the landing cost of our products. Also Description Editor, FBA Calculator (Kitna Milega) Wala Calculator, Super URL which helps in creating the small URL's which we can further use external sources such as Google Advertising, Facebook's Campaigns and lots of other things.
So, that is my experience, all the steps that I was gone through by giving my 100% of struggle, putting too much efforts, towards my goal, and today Im succeeded..!! In my objective.
And finally I just want to say to all the people out there who want to start there new venture. Don't wait anymore. Just join the AMZ blast and one day you will be succeed and then you will thank yourself..!!!
``You Have To Believe In Yourself When No One Else Does. That's What Makes You A Winner.!!
Thank you..!!
Rohan Waghmare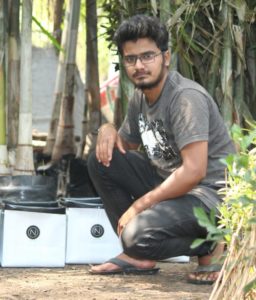 There is always something you can do and succeed at.
My association with AMZ Blast was through the net surfing , The video which the AMZ team put out and Vikas sir was instrumental in the video to convince and bring out the entrepreneurial bug in me .
Within a week i finished all the modules and the AMZ Blast teaching modules are so profound that these virtually gave me the confidence to put things in place . my wholehearted Thanks to the AMZ Blast team , You guys rock and are the best , I wish you many more laurels in the days to come and am sure that AMZ Blast will pioneer in providing all the tools for any online budding entrepreneurs.
My heart felt wishes .
Thanks
Regards
Ranjan

Believe You Can And You Are Half There
Thank a lot I am in a job and I was looking for a business that can be done passively .so 1 day I saw vikas sir video and after that I joined AMZ Blast .as I am new seller so I had a lot of fear .
But due to proper training and mentor-ship of AMZ Blast I am getting 2 to 3 sales per day. I started selling on 3rd April, 2018 till today 29 unit sold 2 returned by buyer and 2 was FBA Refund Reason Undeliverable shipping address .
Hope sales will increase currently I am observing everything for right time to launch new product .
Hope AMZ Blast will help again with new strategies and plan in 2018.
Thanks a lot to Vikas Sir and Kritika.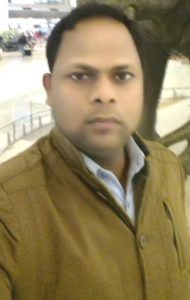 Success Is The Sum Of All Small Efforts
Dear All.
I am very glad that you have created such a amazing tool which can help to select a good profitable product and i like your 40 handpicked product which you send every month it helps us to get to know the eCommerce trend and what is selling hot currently.
I highly recommend this tool to all the new and old seller…
Thanks,
Aziz Shaikh
Positive Actions Combined With Positive Thinking Results In Success
I always wanted to be an entrepreneur and Vikash Sir along with his Amz Blast team helped me a lot in my very first business. This changed my whole life and I started more profitable businesses. As a college student, it was tough but it was the support of AMZBlast which skyrocketed my success and scaled my business to a point I became financially Independent.
Thanks
Shreyansh Singh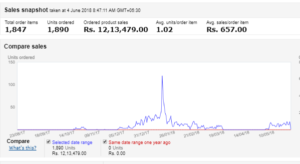 Some people dream of success, while other people get up every morning and make it happen.
I was very confused before join AMZ membership area about how to start online Business with Amazon. I watched many videos online but I won't help me. Finally I came across about AMZ blast and now I seem that I can start my online business with Amazon with the guidance of AMZ blast. Thanks to AMZ Blast.
Success requires learning as fast as the world is changing.
It was great enrolling for Vikas sir's video series. Got to know the details regarding ecommerce business. He has very well explained with examples which has helped me start my online business. Nice to be part of this. Thank you.