Guys, you can watch the best strategies videos for 2019 here. First video is posted in Blog section and there you can find link of second videos.
Please Click on "Blog" section in AMZ Blast dashboard or visit this link – https://www.amzblast.com/festival-sales-member-video-2019/Â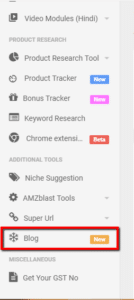 2. In this article you will get second video link which is – https://www.amzblast.com/sales2019-roadmap-bestproducts/
Wait for some days we will post videos about products in this Blog section.