Festival seasons are eagerly looked forward by the Indian eCommerce Platforms. Here in following article we have listed the 

Best Strategies

 that can help you to boost your sales in this festive season on Amazon, Flipkart and other eCommerce websites.
RIGHT Audience Targeting:
On online Platforms Keyword play an important role. You need to ensure that the moment the customer types a keyword, they see your product first.
So it's important to add most relevant keywords in your product title. Here is the best example below: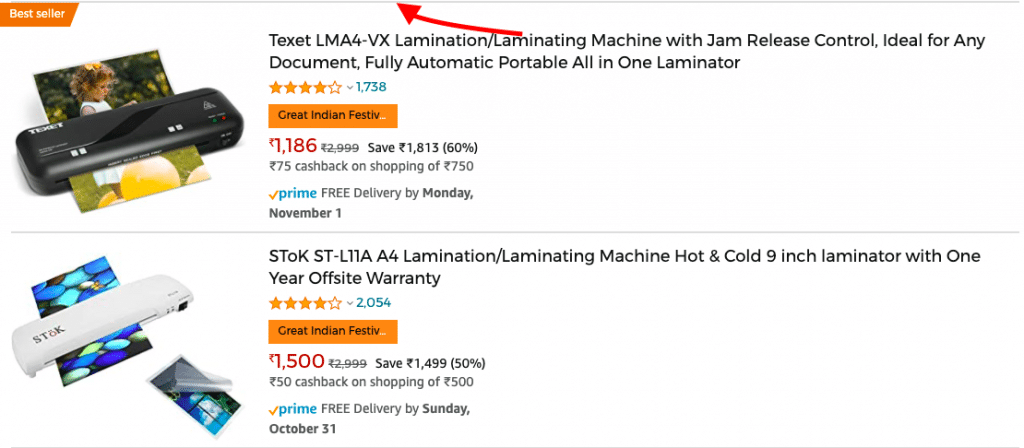 So by optimizing your product listings with relevant keywords you can improve product visibility in top search pages.
Still not able to find profitable keyword for your listing? don't worry our Keyword Research Tool can help you with that. It will fetch all the related keywords in One Shot directly from amazon which customers are looking for.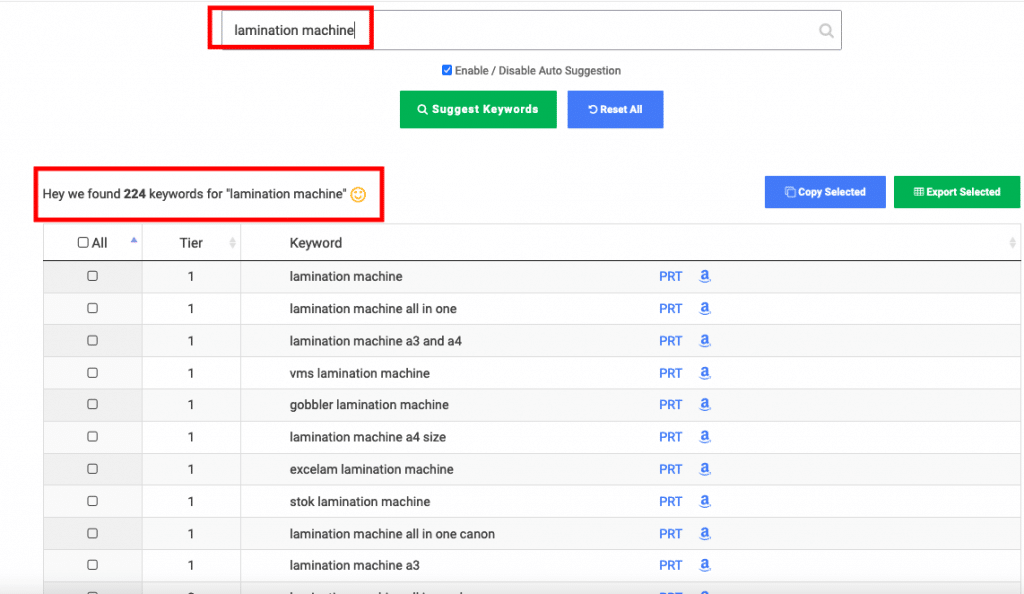 Sufficient Stock for your Bestselling products:
We highly recommend you to ensure that you have sufficient stock in and across different Fulfillment Centres. So that you can ful犀利士
fill your orders easily and if you have sufficient stock for your best selling product then amazon will also going to promote your products more.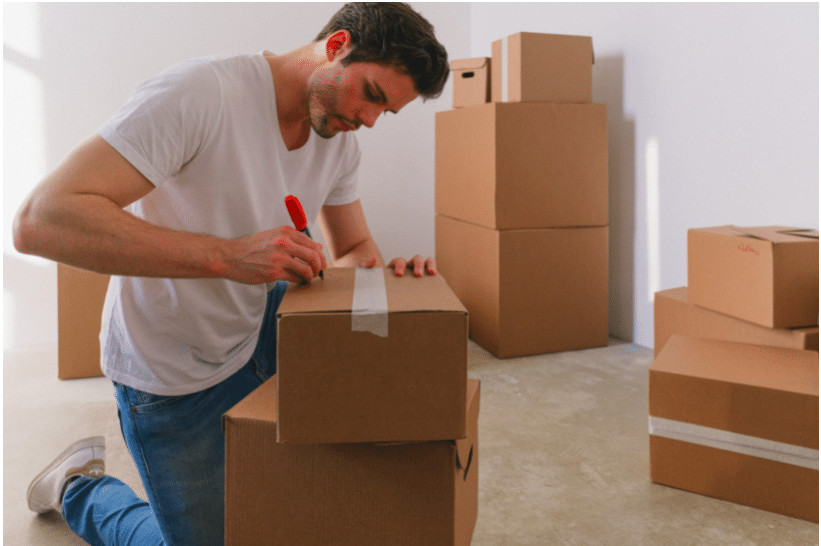 Amazon Ads promotions:
If you really want to increase sales on Amazon, Sponsored Ads are the best way to improve your product visibility. 2021 is the year of Amazon Advertising. Look beyond keyword optimization and come up with a strong strategy to increase your presence on Amazon.
If you want to be a successful seller then we strongly suggest you to balances automatic and manual campaigns by using different PPC strategies to boost your sales on Amazon.
Run festive deals and promotions:
Festive sales mean more traffic on Amazon, and Amazon allow you to generate coupons, Lightning deals and promotions to make them look even more attractive. This is the best way to convert your traffic into sales all you have to do is provide best Discount to your customers.
Lightning Deal

2. Coupon Code
SMS/WhatsApp Marketing
The best way to connect with customers is SMS & WhatsApp marketing. By incorporating value proposition into your customers' minds, you can create interest and generate more traffic to your site.

If you have Contact list of your customers then you can target them via SMS And WhatsApp marketing in this festival season all you have to do is provide them best special discount.
Social Media Strategies:
Social Media comes with a huge customer base and most of the traffic generates from social media websites as people are more active on social websites. Social Media Marketing is an excellent tool to boost customer engagement directly. There are different social media ads from where you can bring traffic to your product page.
Use high-quality images:
Images also play an Important role to attract the customer because from images customer get an idea how it looks or how it can be used so this is always suggested picture should be clear and zoom-able. if you are not aware of amazon images guideline let us give you the best resolution: 1500px * 1500px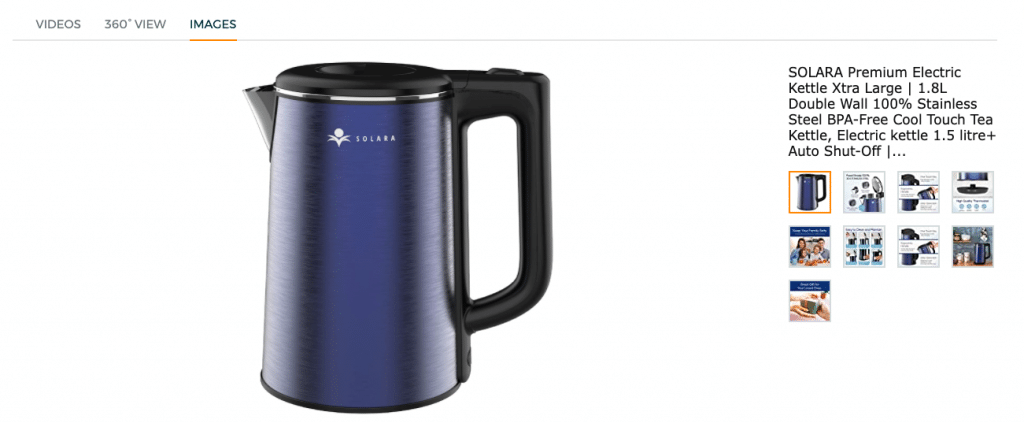 Surprising gifts with purchases:
Include a special surprise with each delivery this festive season. It may be in the form of an exclusive/additional discount voucher for the next purchase. Or it could be a small 'Thank You' gift message. If you want to look unique from your competitor then you can also offer a small free gift with your product to attract the buyers.
Competitive pricing:
Always be 2 steps ahead of your competitors. Offer the best price to your customers than your competitors so that you can increase your sales further, for this amazon provide you an automatic pricing tool, with the help of that you can do it very easily.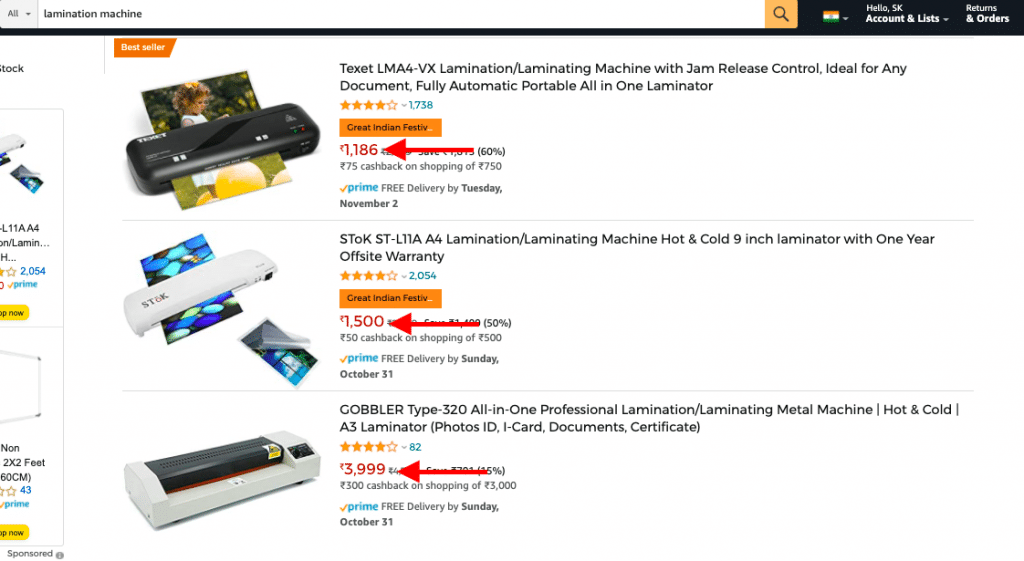 Get Trademark For your brand:
A Registered Trademark provides you more opportunity on the Amazon platform, including access to Enhanced Brand Content where you can describe your product feature with the help of best images and content examples, you can build your Amazon Storefronts as well and you can also add video in your listing to deliver more relevant traffic.
Amazon enables "Amazon Brand Analytics" option for you Which will help you to make informed and strategic decisions with powerful data about customers, including search terms and more customer behavior data reports, which can help you to make smarter, faster business decisions.
Protect your brand with Amazon automated protections use information about your brand to proactively remove suspected infringing or inaccurate content. The more information you provide, the better Brand Registry can help you protect and improve your brand experience.
Brand Ads: Grow your brand awareness with ads that feature your logo, a custom headline and up to three of your products.

Storefront: Promote your brand and products with your own multi-page Store on Amazon for free.
Maintain Good Reviews and Ratings:
Reviews play an important role to improve your sales on amazon. If you have good reviews and ratings then you can convince your buyers to buy your product.
Because customers definitely read reviews before buying any product on amazon and if the reviews on your product page are very good then your sales will surely going to increase more.
There are many other benefits of having good reviews, if you run Amazon ads and you already have good reviews then your chances of getting sales to increase further.
Want to know your competitors daily sales movement? here our Product Tracker can make your process easier.

Create Detailed Lower Area Description:
It is very important to have a detailed description in Amazon
If any buyer opens the product page from mobile then he gets a lower area description shown before bullet points
We always suggest you elaborate your product features step by step instead of writing a paragraph because when you write a paragraph then people avoid reading it carefully.
And because of this, you lose the interest of your buyers. So we always suggest you write it in a step-by-step meaningful way.
Here Our lower Area Description tool can help you to create your detailed description for Amazon listing.
As the Diwali festive season rolls in, use these strategies, and you will be pleasantly surprised to find the sales for your online business booming!. It is a great opportunity to make your products discoverable to customers and drive value for your business.
Happy Selling…!