Whenever you go to list a product on amazon and you want to see who your competitors are going to be. 
Because if you already know about your competitors, who they are and what their rank is on amazon, what their daily sales are, and how is the quality of their product.
If you list your product by doing proper work on all these points, then you will come to k犀利士
now what keywords you should target, how much sales you can expect in the beginning, and whether you have to list your product with new features so that You can attract buyers because of that Amazon will going to improve your sales and ranking.
So let's discuss all these important points today how you should 犀利士
start to become a successful seller on Amazon.
In this, we will talk about how you have to find out your competitor on Amazon and then how you have to work on that similar product.
First of all, whatever product you list on Amazon, you have to see how many sellers are already there in that particular product.
So the easiest way is to open an amazon webpage and search with similar keywords and see which are the similar products in it.
By doing this you will get an idea of whether a similar type of product is being sold on Amazon or not and then your next step is to prepare the list of those top competitors who are generating maximum sales.
For an example you want to sell a "Hand press juicer", if you search with this keyword on amazon then you will get result like this.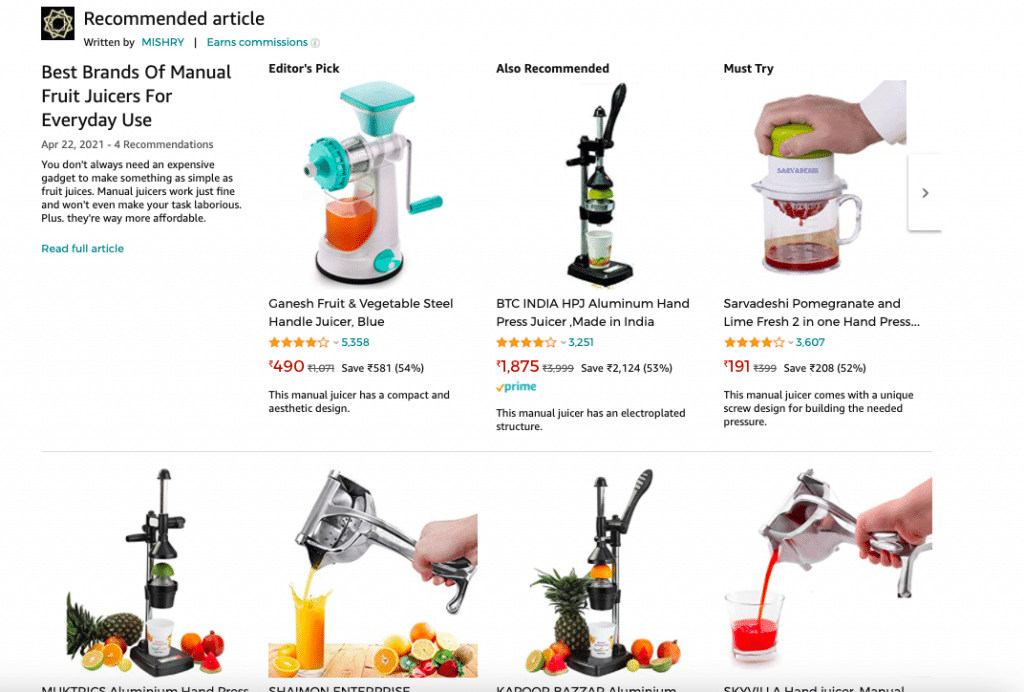 If we search simply with this "hand press juicer" keyword, then you will see more hand juicers of different types on Amazon but they are not similar to our product. In this you will see hand juicer but some you will see plastic ones, some electric ones but our product 犀利士
is simple hand juicer machine which is aluminum ones.
The best way to solve this problem is to use the long tail keyword so that you only see the product that you want to sell.
By doing this, you will get more benefits, first, you will get the relevant keyword of your product, secondly you will get the list of your top competitors with whom you have to compete.
In the picture shown below, you can see that when we search with long tail keyword, then you start seeing relevant products to your product.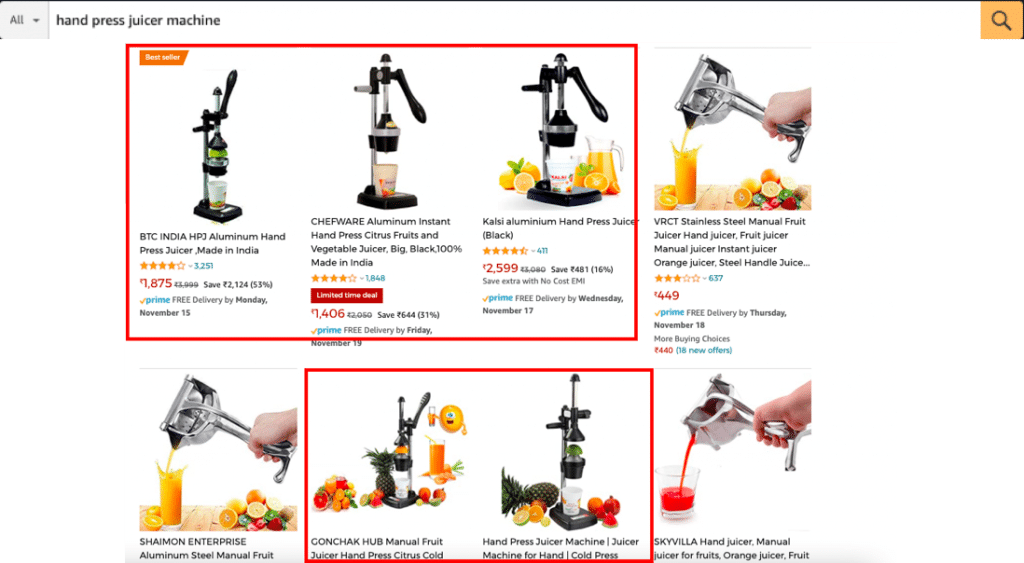 So, this is the right way you have to work, when you start seeing relevant products, then your next task will be Start preparing the list of top 10-15 competitors. When you make this list, then your next task would be to analyse your competitors, in which you have to work on these important points first which are given below.
Check your competitors product listing: If you want to beat your competitors then your first step should be check their product listing. Make sure you are checking each point carefully.
Title:
Check how they have written their titles and which main keywords they have focused on. So that you can get an initial idea to make it more better and attractive.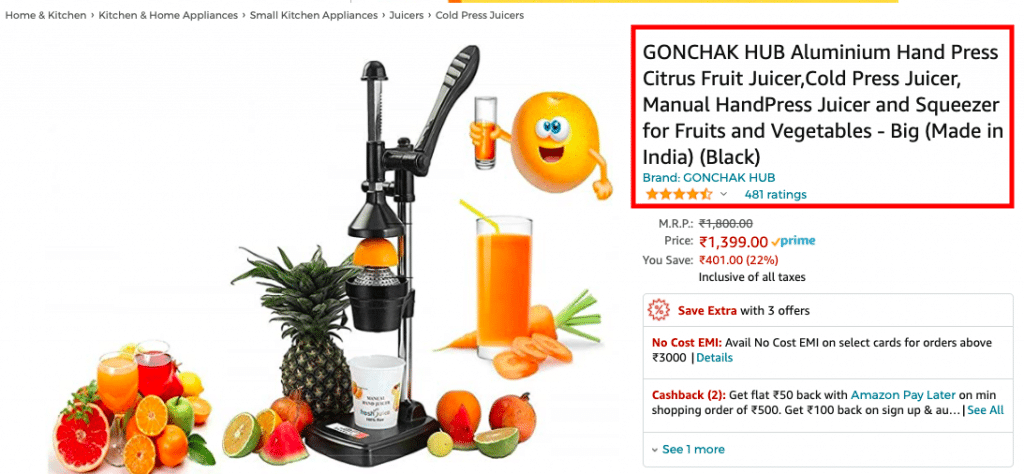 Bullet points:
Check which main points of their products they have discussed. And try to find What Unique Selling Points does your competitor have highlighted in their bullet points.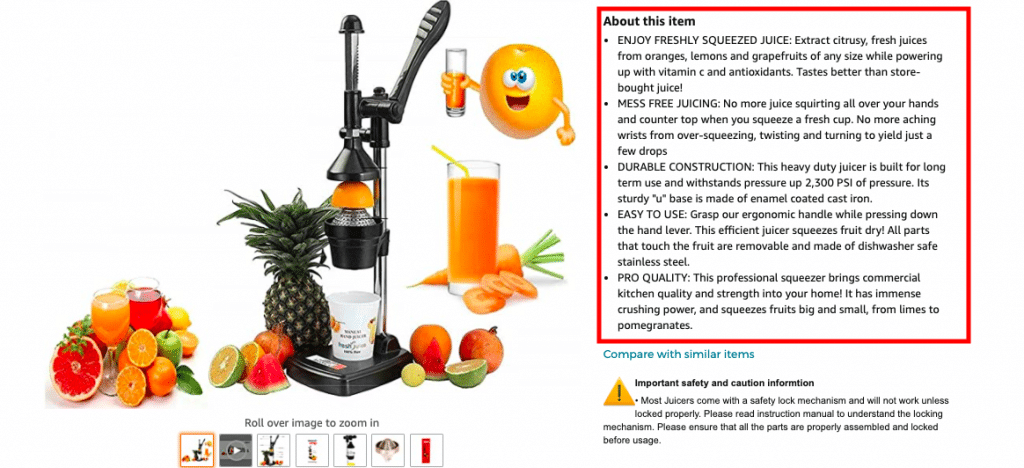 Images:
The best way to attract customers is the images of your product with best quality examples so that you can facilitate people to take the product.
On Amazon you can add 8 images to your listing and we suggest you to use at least 8 images with different examples, and try to use high resolution images, use minimum pixel 1500 * 1500 because it enable zoom-able feature for you product listing.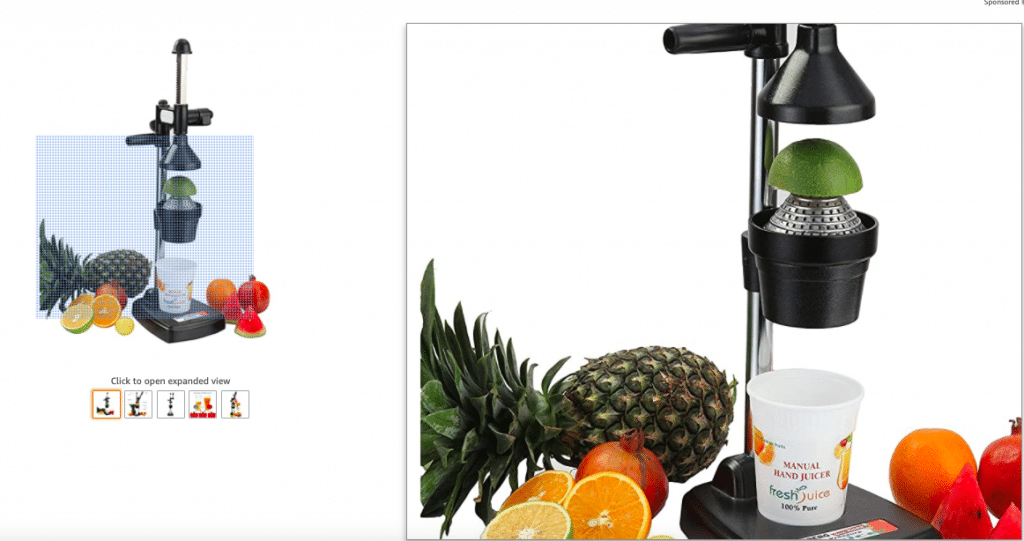 Description:
Check your competitor product lower area description how they've written it and is it easy to read for audience or not. Try to find what other information they have provided related to their product.
Want to make your lower area description more attracting and appealing full ?
Reviews & Ratings:
If you want to know about the quality of your competitors' products, then the best and easiest way is to check their reviews & ratings carefully. it's Mandatory to know the strengths of your competitors products.
Try to check out what features do they have that customers like and then try to compare do your products offer the same features and better quality?.
Also try to figure out why people are giving bad reviews to your competitors and check where they are lacking.
Better you take time and note down all the negative points and work on all those points and bring a product that have the solution of all the negative reviews that your competitors are facing.
Pricing:
Always check the pricing of your competitors, in which price range they are selling, if you list with a little less pricing in the starting, then you can compete better because buyers must compare the price once before buying the product. Apart from this, you can also use coupons, lightning deal, promotion codes so that buyers feel like this seller is giving us extra discount.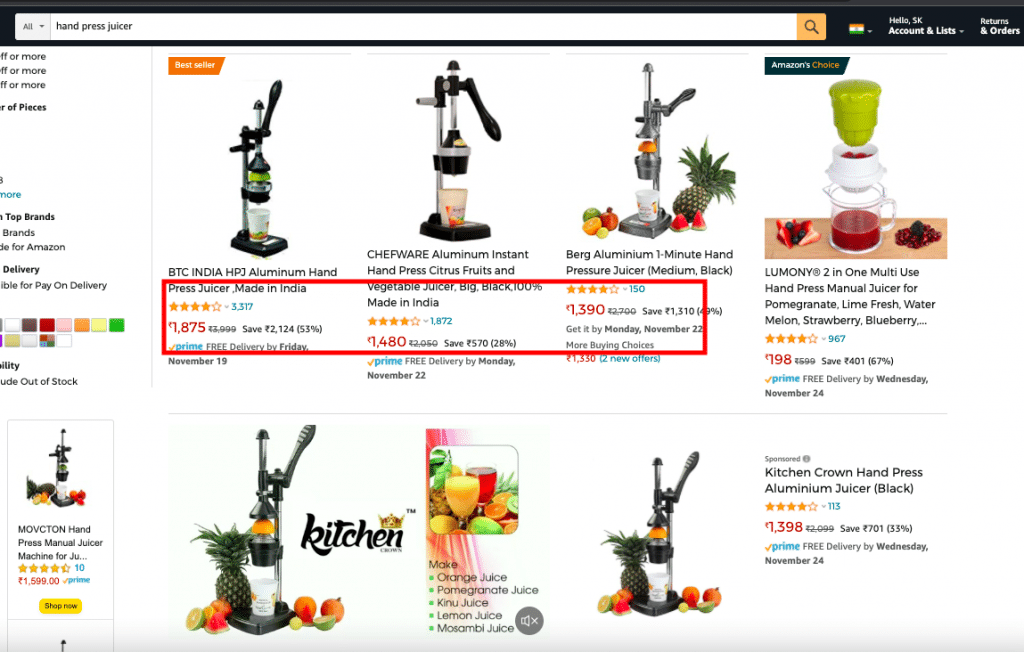 Once you cover all these points, then your next step is to analyse daily sales of your top competitors.
The easiest way is to track your competitors "ASIN" so that you can know their daily sales movement. By tracking a product you get an idea that your competitors get this much of sales daily. And then you can reach their level by working on your product.
In the screenshot given below, we have shown how you can easily track your competitors with the help of our product tracker.
犀利士
om/product-tracking-new/">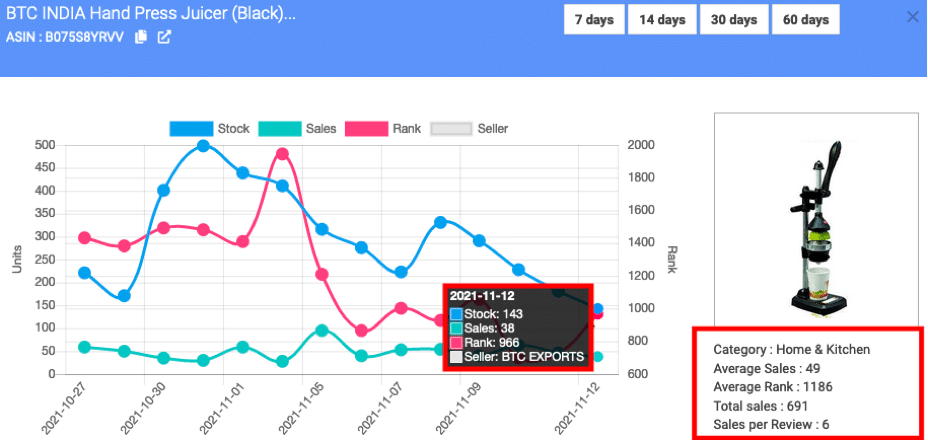 Along with this, as much as you keep tracking the product, it also tells you the average sales of your competitors that they're selling this much of pieces from last 1-2 weeks and they maintains this much of stock.
In this way, if you have already analysed your competitor then it becomes even easier for you to launch the product because you already know who your main competitors are, how many daily sales they're generating, what are pros and cons in their product and what their pricing strategy is?
Still confused how to check competition of your product?
Don't worry we have a solution for that, all you have to do is just install our Chrome Extension in your chrome browser and then search any keyword in your amazon search bar and hit on chrome extension icon.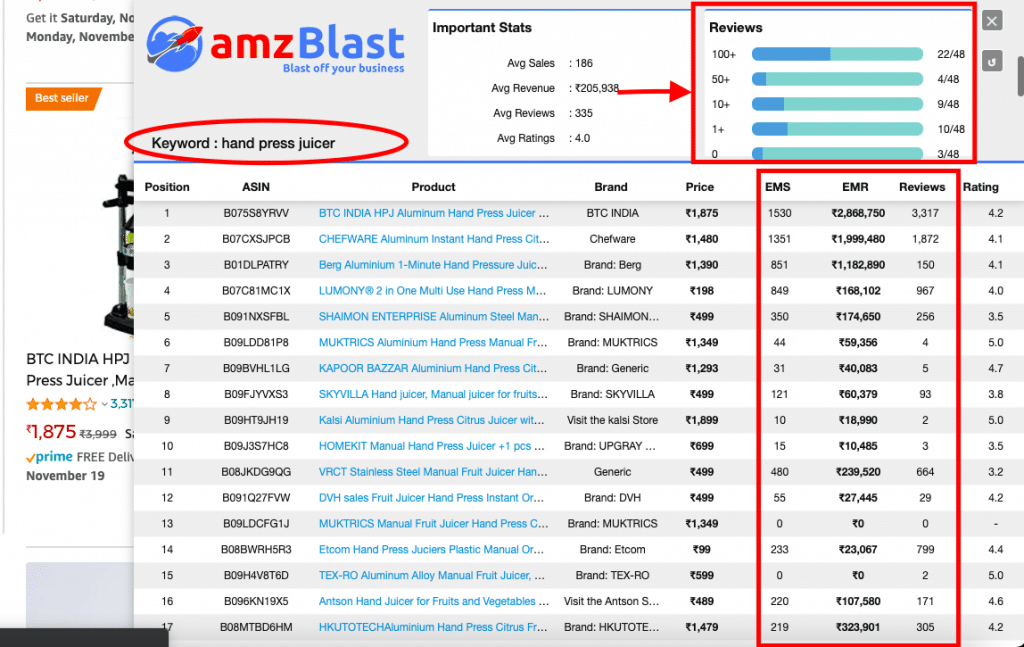 The chrome extension helps you to see the competition on Amazon with any particular keywords. Which tells you how many such sellers are on the first page which have low reviews so that you can target them.
This makes your task of competition assessment easier and then you can easily decide whether you should go with this product or not.
So these were some easy points with the help of which you can do this work easily. If you work well on all the above points, then you can easily analyze your competitors, in this our tools will help you to check the data.