If you're an Amazon seller, you know how important it is to have accurate and comprehensive product data. That's why we're thrilled to announce the latest update to our Amzblast Chrome Extension, designed to help you get the most out of your Amazon product research.
Watch Extension video Here:

With this update, you'll be able to see data more clearly based on product category rank, giving you a more accurate and complete picture of product performance. The extension also provides live 犀利士
data for any product based on its rank on Amazon within a specific category, allowing you to stay up to date on product trends and sales potential.
One of the most exciting features of the update is the EMS data that the extension provides. This data is based on a product's rank in a specific category and can help you understand how much sales a particular product is generating. With this information, you can make informed decisions about which products to focus on and optimize your product research process.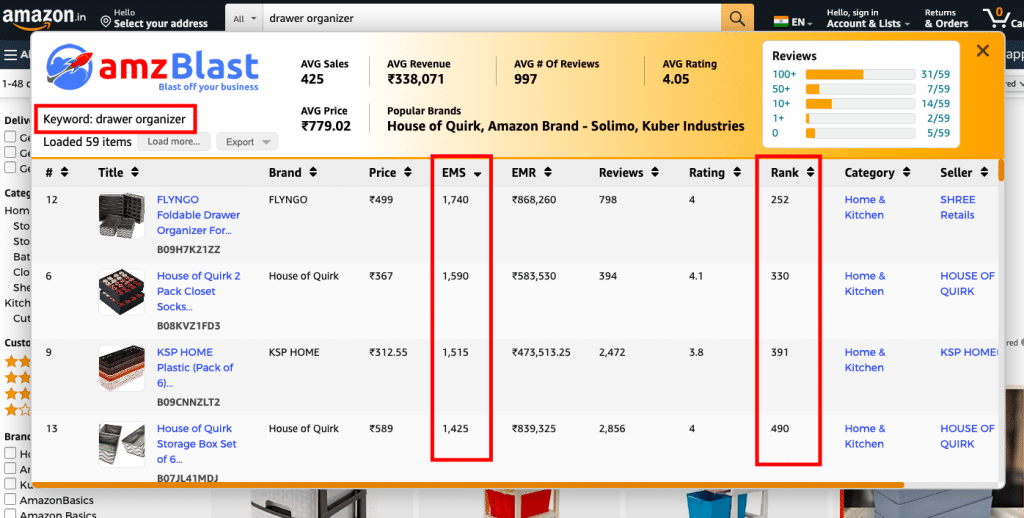 We've also added more time-saving features to the exte犀利士
nsion. You can now access additional fields of data, such as product rank, category, number of sellers, and reviews, all in one place. The popular brands option allows you to explore their storefront and focus on niche-related products, helping you identify untapped markets and profitable product niches.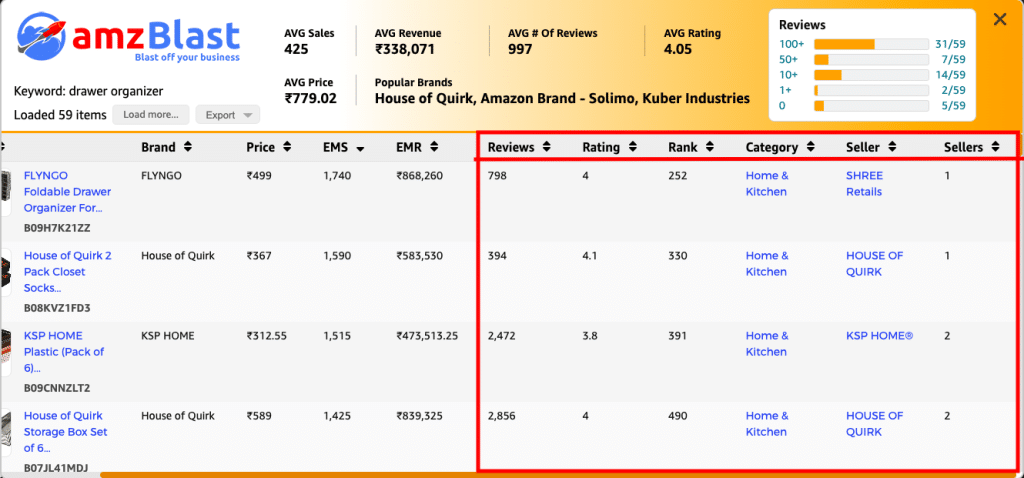 Run Next Page Data In Same Page: You don't have to run the extension again and again for checking next page data, as all you need to do is click on the reload more button on the same page.
Finally, the extension allows you to export data in CSV, Excel, and HTML formats for any keyword that you search, making it easier to analyze the data and make informed decisions about your product research.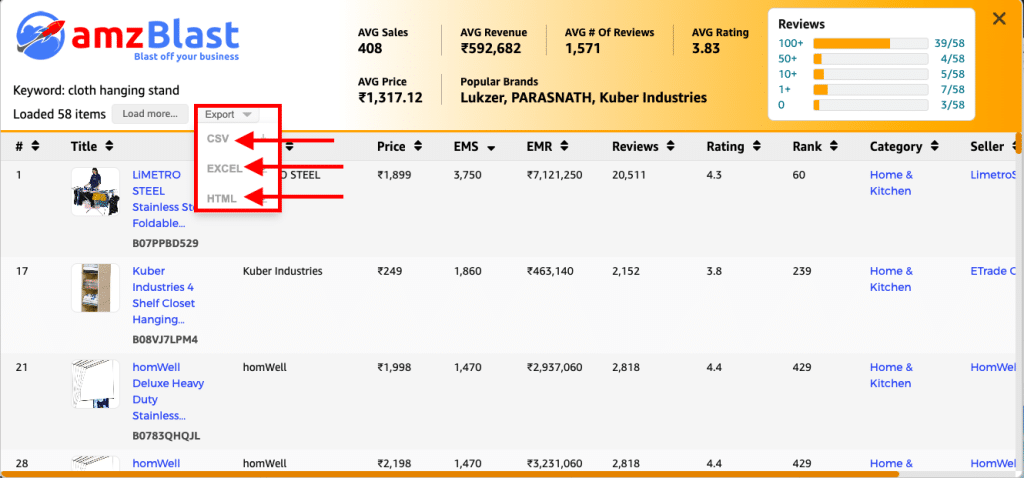 In short, the AMZBlast Chrome Extension is a must-have tool for any Amazon seller looking to streamline their research process and get accurate and comprehensive product data. With the latest update, you'll have access to a wide range of time-saving features and powerful data insights, helping you stay ahead of the competition and succeed in the competitive world of Amazon selling.