One of the major barriers for being a marketplace seller – "What will i sell?"
How to start?
Here we will talk about certain business ideas and handmade products for selling on amazon that you can start from home.
Guys, we have been sharing with you the list of potential products every month that can be procured from the manufacturer or distributor and then can be sold on amazon. But what about if you become the manufacturer of your own products and hence making it all easy right from production, customization and meeting bulk order at any point of time as per the time.
Let's here dive in deep and figure out which type of products fits best in this category of minimum investment, maximum profit and your creativity.
CREATIVITY – yes by this we mean all hand made products which can be assembled easily on a small scale or at home as well.
The creative knowledge of a woman can be converted into a home business to earn additional money. Many women have the hobby of crafts making, home decor making using plaster of Paris and other items available in the market. This hobby can be converted into a venture and can be run from the home location. This small business does not require any huge investment to begin with.
There are a lot of different things that can be made by using Plaster of Paris such as play dolls, sculpture with paintings, sand casting etc. You can use colors to give a better look and design.
Online marketing will work better to grab the world market right from the beginning.
See the range of products –
HAND KNITTED ITEMS
Homemaker women can spare some time and start knitting different items with varied color, size and designs as we see them floating on market places. This category includes sweaters, socks, scarfs, kids wear, caps etcetera.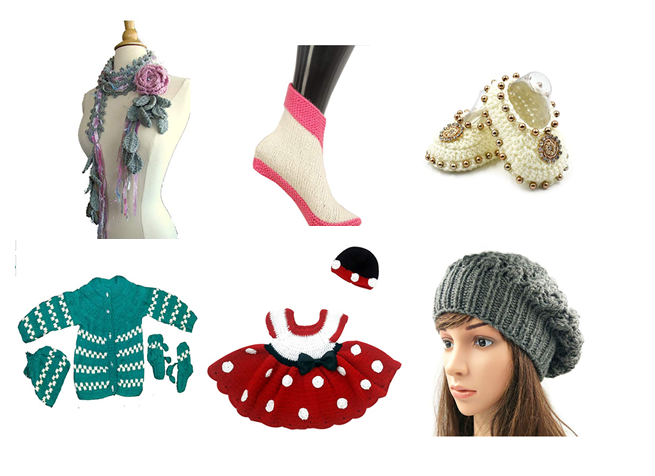 HOME DECOR
Some more handmade decorative items that can prove helpful and some other creative ideas can boost up your sales and inventory as well. You can make puppets, dream catchers, wind chimes, wall hangings, paintings etcetera.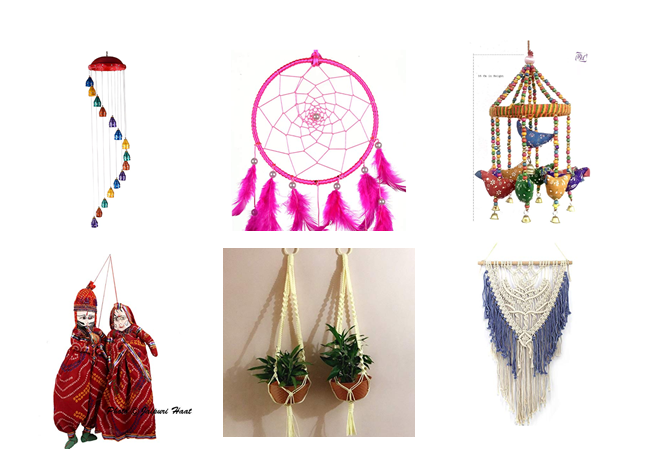 SCENTED CANDLE
Candles are also popular products for people to purchase on sites like amazon and flipkart. You can purchase some basic raw material and make your own scents and designs right from home. To get started making candles, you need a few supplies and tools. It is a simple and easy technique.
TOILETRIES
Likewise, you can mix a few basic ingredients, along with scents and other customization materials to make handmade soaps, lotions and other hygiene products. This also is a simple procedure and quite less time consuming.
HANDBAGS
You can get really creative with different materials and styles by designing your own line of handmade bags and purses. One can also have certain handmade baskets. Add variety by colour and designs
HATS
You cans even make hats out of yarn, fleece, fabric or other materials subjected to various colors, designs and patterns.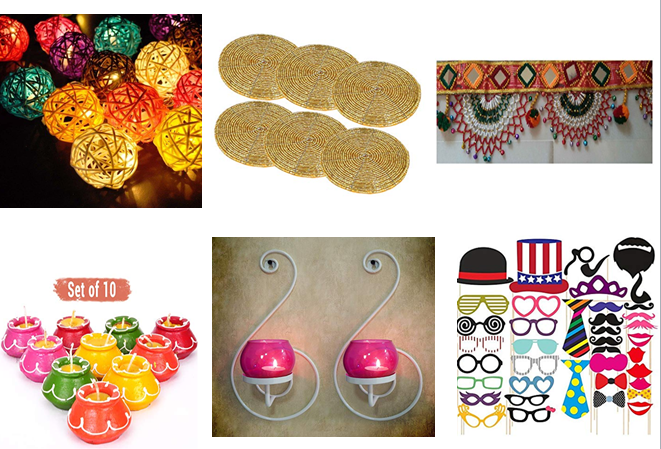 MATS
You can try making different mats using clothes or different fabrics of various sizes or combo packs that can be collectively sold and fetch sales.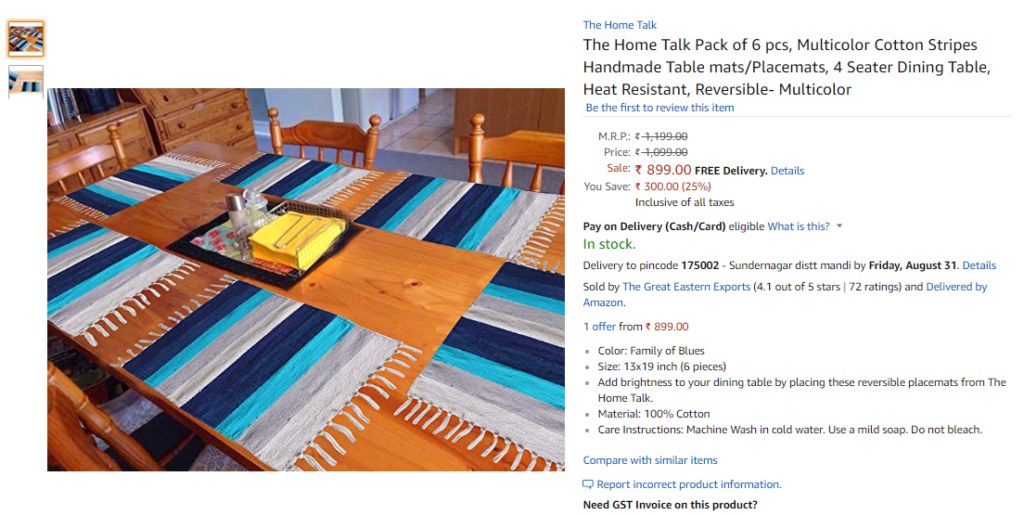 EMBROIDERY
You can also customize a variety of different fabric based products by starting your own online embroidery business. Also, you can keep customizing the product an option according to the buyer's choice and demand.
CROSS STITCHING
Cross stitch is a similar art form to embroidery. But it can be a bit more involved. You can sell cross stitch hoops and other pieces of handmade art using t犀利士
his technique.
CROCHET
If you're more of a knitter, you can create a variety of different products to sell, ranging from scarves to large blankets. And you can do the same with crochet which is less time consuming and quite attractive.
TOYS
You can also make toys and dolls for kids from fabric, stuffing and a variety of different materials that you can easily find at regular craft stores. You can even try for wooden toys or blocks.

BABY PRODUCTS
Baby category is one of the hottest categories on amazon. You can target making products like cotton nappies, baby pillows and the rest. As many of the baby products requires a lot many certificate and permissions like lab testing and baby safety so better to choose wisely.
ORNAMENT MAKING
For more festive entrepreneurs, you can also design and craft your own custom holiday ornaments to sell during the season or you can make few party props which are selling quite good.
PET ACCESSORIES MAKING
People these days are very fond of keeping pets and therefore keen to buy accessories for them as well. You can make clothing and accessories for dogs, cats and other pets of various sizes.
These are certain products which are free from any type of license and other additional documentations or permissions.
EATABLES
If you are planing to sell packed food items then it requires "fssai license" which will include homemade pickles, jams and chutney. These days it is not difficult to get these license and it takes around 2 months for the complete formalities.
Also, if you are not able to choose from these then you can proceed with the below listed categories so as 犀利士
to avoid this licensing and permission formalities.
Home and Kitchen
Sports and fitness
Home Improvement
Garden and outdoors
Office supplies
Music instruments
Luggage and bags
So why to wait when you have all that is required to start. Selling online is as simple as that all you need to have is a bank account (a saving account will work) and a GSTIN. Choose the product you want to list and see how the tables turn in your favour.
START TODAY – BE YOUR OWN BOSS!!!