It is interesting to know that Amazon grabbed about 44% of the total e-commerce sales of the US in 2017. That makes 4% of the total retail sales of the country. As the marketplace steadily moves towards the global domination, these figures are highly inspiring, especially for the sellers associated with one of t犀利士
he largest international retailers.
However, just having a presence on Amazon won't get you more business. There are millions of merchants with great merchandise and low prices. To overcome the competition and reach more customers, you have to qualify for a Buy Box. This magical button is gradually becoming a hot asset that can sky-rocket the sale on Amazon. But the marketplace has a very secret algorithm to select the lucky sellers.
If you want to be in the front row with Buy Box, then we have outlined some steps to help you. But before that, you should know what is a Buy Box and what wonders it can do for you?
What is a Buy Box?
You will be amazed to know that nearly 82% of the total sale on Amazon happens through the Buy Box. If that has increased your curiosity about it, we explain it in the simplest manner possible.
When you select for a product, you see an 'Add to Cart' action button on the right-hand side. And the seller just above this button is the one with Buy Box. The other sellers will be visible as other options on the page at the bottom.
Now, consider the page from a customer's perspective. A customer who trusts in Amazon won't bother about other sellers when he has the one recommended by Amazon. Moreover, he can check out in just two steps – add the product to cart and checkout. Why would he be bothered about searching other options then?
Why is Amazon Buy Box Important?        
It is important to know why you need a Buy Box before how you can get it. The e-commerce market is growing tremendously and according to e-Marketer, it would reach $4 million in 2020. That makes a whopping 14.6% of total retail sales. And with the growing craze of mobile shopping, the sales are expected to be higher than previous years. So if we say that 72% of Amazon customers shopped through mobile in 2016, the number has to be higher犀利士
in the coming years. This simply means more sales, more money and of course more competition. And sellers with Amazon Buy Box will definitely be the winners.
Since mobile e-commerce will rule, only those that are above the 'Add to Basket' button will appear in searches more easily on the smartphones. As Amazon's Buy Box is a quick and easy way to add reliable products to the cart, it is definitely dominating the market. Moreover, the uniquely designed algorithm of Amazon will sort only the best sellers.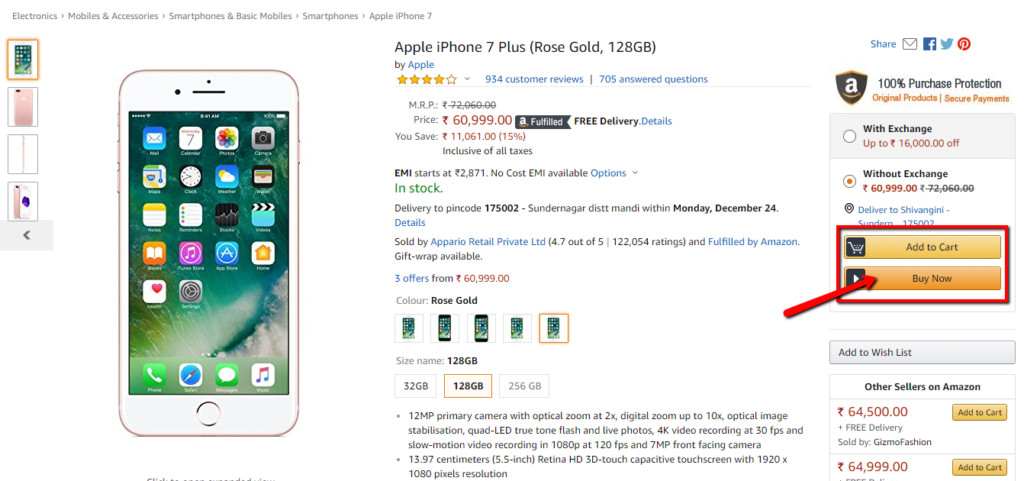 The Secret Elements for Winning a Buy Box
Making profits would be so easy if we know how Buy Box also works. But Amazon never discloses the exact parameters. However, it says that the algorithm works on various sets of parameters to choose a seller or multiple sellers in a rotation to make the shopping experience for end users more delighting. The criteria that usually affects the Buy Box metrics includes pricing, fulfillment method, seller rating, quality of the listing, availability of the product and customer reviews to name a few.
Fulfilment Method
One of the most important factors for Buy Box is the speedy delivery. Well, offering a speedy delivery is one thing and actually shipping the orders on time is another. Amazon actually tracks your shipment and delivery rates. And it always wants your late shipments lesser than 4%.
Certainly, FBA (Fulfilled By Amazon) is always the best choice and it has been found that sellers with FBA have higher chances of getting the Buy Box button. But just to get a button, you can take up the FBA commissions and fees liability. In such case, Seller-Fulfilled Prime or SFP is another robust option for quick deliveries. You can be an SFP seller if you consistently have high ratings and short fulfillment time.
Improved Listing
Good listings might not work directly but highly influence your credibility. If you have correctly filled details with good images, description, search terms and every information required then the chances that Amazon will determine your product for Buy Box increases. Moreover, when a buyer finds everything listed accurately and properly, he becomes more confident about the purchase.
Pricing
The final price including shipping and taxes is another important factor in winning that magical box. But that doesn't mean to keep the prices lowest, rather your prices should be competitive and reasonable. There are different tools to compare and keep the price closer to you competitors in order to match the requirements of the Buy Box.
Shipping Time
How quick you are in shipping any order also has a great impact on winning the buy box. The shipping time is divided into different brackets – 0-2 days, 3-7 days, 8-13 days and 14 days or more. The marketplace considers an average shipping time and those that have least shipping time have more chances to win the box.
Seller Ratings
Customer feedback rating along with a percentage of orders fulfilled without issue, a percentage of returns and negative feedback make your seller ratings. Your feedback rating is the total score of all feedback you received in last 30 days, 90 days and 365 days. As you keep your order fulfillment rates high while keeping returns and pre-fulfillment low, your seller ratings go higher. We always suggest sellers keep the seller performance rate over 75%. This significantly impacts the Buy Box winning.
Stock Availability
If you are out of stock for certain product, you can't be in the Buy Box. Moreover, frequently running out of stock also has a negative effect. Therefore, we suggest you be more judicious over inventory handling. Neither you overstuff the warehouse and pay for space nor you go out of stock. The Amazon tracking also includes the stock availability and timely processing of the order.
Order Defect Rate (ODR)
Your ODR will adversely affect the Buy Box winning as Amazon counts on every negative feedback. So make sure your negative ratings, A-Z claims and charge backs all have been lower. More precisely below 1 or near to zero.
Customer Response Time
Amazon expects you to respond customers' queries within 24 hours. It tracks the response for 7 days, 30-days and 90-days, compares them for all the sellers and accordingly decides over the Buy box winner. AMZ Blast always advice sellers to keep the response time within 12 hours for better metrics.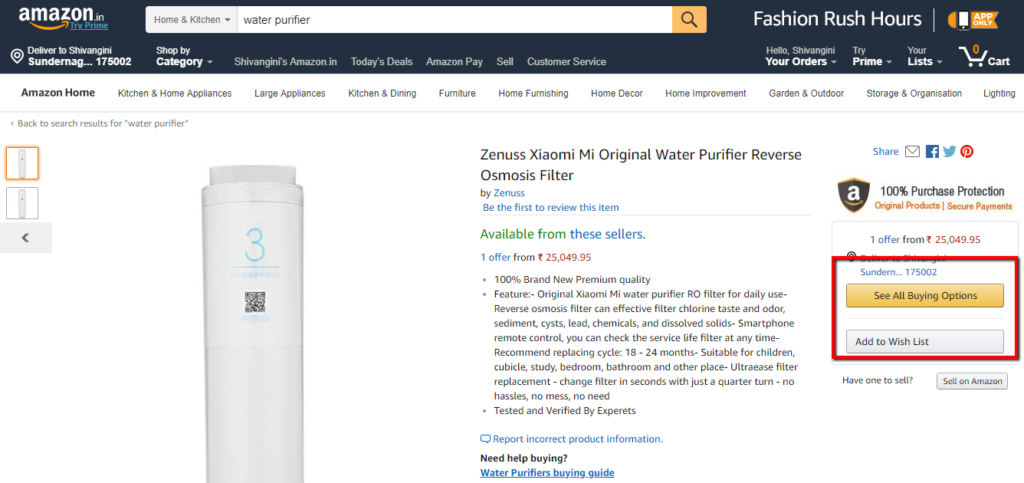 Other Factors
It is important to understand that Amazon involves a combination of multiple factors before awarding the Buy Box to any seller. Along with the factors discussed above, it also considers:
Your speed of order delivery and response to customers
How well you anticipate your customers' needs
Your collaboration with the Amazon team
How well you use your strengths
And how much you assimilate the data for the betterment of your listings and sales.
Conclusion:
Now that you know how crucial is Amazon Buy Box for winning more sales and improve branding, we suggest you have a robust plan that in long run will help you gain the magical button for more products. You can make your own strategy by considering all the factors listed above. Remember, all these factors together influence your growth and eligibility.
You can count on us if planning and execution look tough to you. Since we have a bunch of experts and executives, we can easily take the pain off your shoulders and let you enjoy dynamic profits.